What's more comforting than a good, slow-roasted chicken? Well, probably a lot of things. A nice warm bath. A snuggle pile of fuzzy puppies. But there's something nice about just slathering a chicken in all your favorite seasonings and sticking it in the oven for a few hours while you go about your day. It's not quite the fanfare or fuss of a Thanksgiving turkey, but offers some of that same homeyness. This recipe is quick, flavorful, and features three of my favorite flavors: garlic, rosemary, and lemon. Yum!
Struggling with thyroid disease?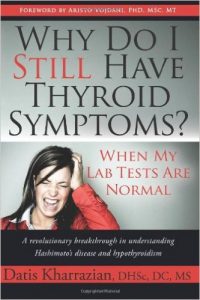 Why Do I Still Have Thyroid Symptoms? by functional medicine practitioner Datis Kharrazian is single-handedly responsible for my improved health over the past few years. It introduced me to the connection between autoimmune disease and lifestyle factors like diet at a time when my doctors were telling me there was nothing wrong with my thyroid even though I had high antibodies. This book gave me the information I needed to get the right tests ordered and seek proper treatment. It's a must-have guide for anyone who has already been diagnosed with thyroid disease, who is at risk due to family history, or who strongly suspects they may have it but isn't sure where to start. I can't recommend it enough!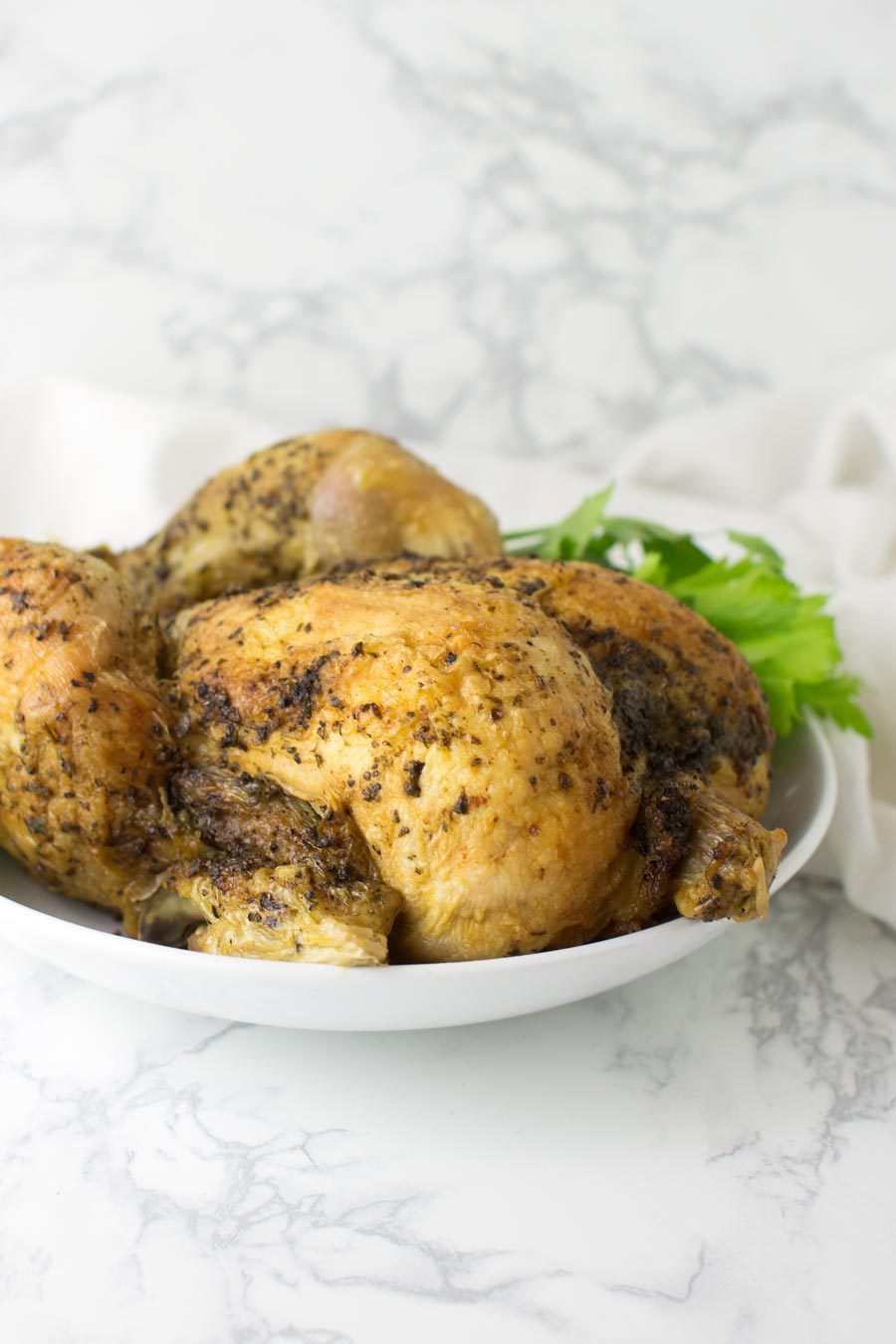 Roasted Garlic-Rosemary Chicken
This Roasted Garlic-Rosemary Chicken is quick to throw together, flavorful, and features three of my favorite flavors: garlic, rosemary, and lemon. Yum!
Instructions 
Heat the oven to 250 degrees F.

In a large baking dish, arrange the onion slices in an even layer. Place the chicken on top.

Combine the remaining ingredients and rub the seasonings over the chicken, then tent the chicken in foil and roast for 3 hours.

Remove the foil and baste the chicken with the juices at the bottom of the pan. Return to the oven for 1 hour.

Baste again, then return to the oven for 1 hour. Repeat until the chicken reaches 165 degrees F inside, if it hasn't already.

When the chicken is done, let rest 10 minutes. Meanwhile, pour the juices into a saucepan and bring to a simmer. Reduce by half, 8-12 minutes, and pour over chicken to serve.
Tried this recipe?
Share and hashtag with #ACleanPlateAIP!