The centre sits near the bottom of a hill that climbs up to Hampstead in north London; a nondescript grey building, partially hidden by trees, with a small sign outside telling visitors they have found the right place.
This is Tavistock and Portman NHS foundation trust on Belsize Lane, a specialist centre for mental health therapies. Within it is the Gender Identity Development Service (Gids), one of the longest running services for gender-diverse children and young people in the world, founded 33 years ago, but whose work here as a national centre will be wound up within months.
Visitors who have come to Gids describe the climb to the third floor, walls decorated with colourful patient art and a tiny waiting area – not much more than a box room. Yet it's what happens further down the corridor, behind the closed doors of the meeting rooms, that has been the focus of so much attention.
There has been a deluge of argument and speculation, amplified in the media. The service has faced heavy criticism from young people and their parents about lengthy waiting times – and questions that go to the heart of what it does.
Clinicians there give intensive talking therapy to children, and in some cases those young people experiencing gender dysphoria will go on to have hormone blockers to pause puberty and, potentially, further hormones to change gender.
For Tyler, 21, this proved to be "a lifeline". Now living as a transgender man, he talks of being incredibly nervous when he had his first appointment in summer 2016, after a nine-month wait.
His mother, Johanna, remembers the pair were greeted at the lift by two clinicians they would see for the next three and a half years – a friendly touch, she thought.
"I was treated with nothing but respect," says Tyler, "but every detail of my care was scrutinised. I was the one asking about medical intervention; they made it clear at my first session that this was the start of a long journey."
Johanna adds: "I never felt they were driving any particular outcome but that he had a whole breadth of options to explore."
But Johanna acknowledges her family's positive experience was "rare", and critics of the service applauded the decision to close it.
NHS England announced in July that the Gids clinic within the Tavistock would be replaced by regional hubs, at the recommendation of an independent review of the service by the leading paediatrician Dr Hilary Cass.
She explained: "A single specialist provider model is not a safe or viable long-term option in view of concerns about lack of peer review and the ability to respond to the increasing demand."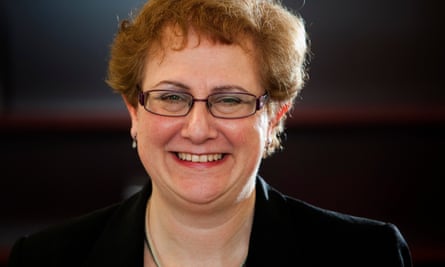 Cass's interim report also highlighted the lack of agreement "and in many instances a lack of open discussion" on the nature of "gender incongruence" in young people – and whether it is "an inherent and immutable phenomenon for which transition is the best option for the individual, or a more fluid and temporal response to a range of developmental, social, and psychological factors".
Whistleblowers – and some parents – have also accused Gids of fast-tracking troubled young people on to under-researched medical interventions and failing to consider other factors, such as autism and abuse.
Meanwhile, young transgender people who spoke to the Guardian are clearly fearful of losing a space to explore their gender identity.
Tim, 20, from Wales, says being transgender is portrayed as being "all about going under the knife, but this isn't true; it's an umbrella identity with a vast array of expression".
For 13-year-old Cleo, who socially transitioned at primary school, these interventions are simply about "helping trans kids develop into the people they want to be".
With so much at stake, and amid so much uncertainty, the Guardian has spoken to specialists in the field, including some who are still at Gids, who have never spoken before. They talk about how the service evolved, the intense pressure they have been under and the divisions among colleagues.
They also give detailed accounts of what happens when a young person seeks treatment there.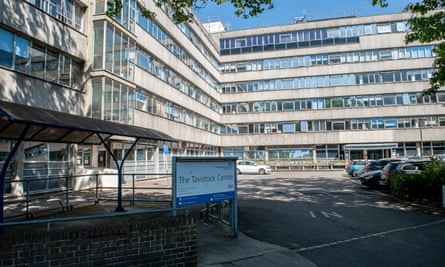 ---
'Creative disagreements'
Gids was founded in 1989 by the child and adolescent psychiatrist Domenico Di Ceglie. It was – and remains – one part of a centre that provides a broad spectrum of ongoing wellbeing and mental health support.
Di Ceglie's philosophy was underpinned by a core principle – the "unconditional acceptance and respect" for young people's expression of their gender identity.
But in a 2003 interview, he accepted that a range of factors may lead to childhood gender identity disorder, including trauma and hormones. "Nobody knows for sure what determines this profound sense of perception," he said.
This tolerance of uncertainty made the service "a contentious place" from the outset, explains Bernadette Wren, who worked at Tavistock for 25 years, latterly as head of psychology, and half of that time within Gids.
"We were still exploring the territory, still very much learning and pooling experience," she says. "There were people who felt physical treatment would be a treatment failure and they were working alongside people who were more prepared to think about physical intervention."
But what Wren characterises as "creative disagreements" evolved into far more toxic professional disagreements as the years went on, compounded by an exponential increase in referrals and a recruitment crisis.
---
'We knew it was a crisis, and NHS England knew it too'
From 2009, Gids became a national service, then in 2016 GPs, schools and advocacy groups were told they could refer to it directly. Demand grew rapidly, from 210 referrals in 2011-12 to more than 5,000 in 2020-21.
In 2011 Gids adopted the early intervention study, a research protocol that lowered the age at which young people could access puberty blockers from 16 to 12.
The service scrambled to recruit and train staff to cope with increased demand, and they began to notice how the profile of those seeking help also changed. The cases were more complex, and there was a huge increase in the number of children and teenagers seeking support.
In her report, Cass explained how the "increase in referrals has been accompanied by a change in the case-mix from predominantly birth-registered males … to predominantly birth-registered females".
"You could feel the tensions building," recalls Wren. "We knew it was a crisis, and NHS England knew it was a crisis. Because the patient profile had changed, we felt we needed more time to understand what was going on, but the waiting list just grew and grew while the metrics for young people's distress, not just about gender, were getting worse."
Aidan Kelly joined Gids in 2016 as a junior clinician. He remembers the service was creaking under the weight of demand. "The team had almost doubled in size; they were trying to train up new clinicians, manage the waiting list and meet the needs of all these young people."
Kelly, who left Gids in 2021, recalls how some staff became unsure about whether the young people they were seeing were indeed transgender – or expressing mental distress linked to trauma, abuse or autism.
The internal divisions led to some staff "splitting, becoming embattled and then leaving in a destructive way because they felt their concerns weren't being heard".
David Bell, then working in adult services at Tavistock and on the trust board, wrote an internal report reflecting these criticisms. He said staff told him some parents appeared to be pushing their children towards transition, that some children were recommended for treatment after only two appointments, and that the service was recruiting too many inexperienced psychologists.
Staff also told him that when they raised concerns, they were met with hostility, denial, and accusations of transphobia by senior staff.
---
Keira Bell's story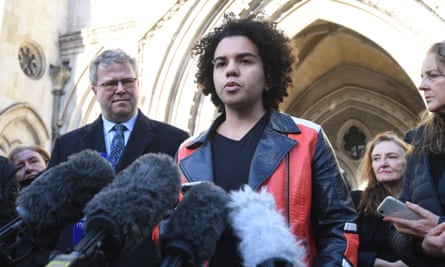 Many of these concerns came to the fore again two years later in a high court ruling in the case of Keira Bell, who began taking puberty blockers when she was 16, then medically transitioned and had surgery to remove her breasts as an adult. She later regretted this.
She sued the clinic, arguing she had been too young to consent to treatment as a teenager. The court agreed but this ruling was overturned on appeal in 2021.
Despite the professional and legal dramas playing out in such a public way, the numbers waiting to be seen kept growing. Among them is Ben, a 15-year-old from the north of England who was referred to Gids after a suicide attempt in spring 2021.
Almost two years later, his mother, Susie, is still struggling to get confirmation that he is even on the waiting list, and the family has been warned he will not be seen before he turns 18.
To add to their anxiety, Ben cannot be seen as an adult unless he is on the youth list.
"It was a moment of utter devastation when he realised he wouldn't be seen before he turned 18. He was just out of hospital and our fear was that he would do this again, that he would see no hope," Susie says.
In the interim, like many similar families interviewed by the Guardian, they have sought private treatment. "I would a thousand times over rather be doing this through the NHS, but what choice do we have?" Susie says.
Nathan, 19, explains how he spent three years on the Gids waiting list after coming out at 14. "Every day I would wake up to the sound of the post coming through the door, and hoping that letter about my first appointment would be in the mail," he says. "I'd get my hopes up every morning just for them to be crushed every day for three years straight."
---
'It is difficult when you have somebody in distress'
Shona Grant, who began working at Gids as a principal social worker and safeguarding lead in 2020, says many young people are surprised when they first arrive. "Because of particular representations in the media there is often an understanding from them that they will arrive on Tuesday and be on medication by Thursday."
That pressure for immediate intervention necessitates "very delicate conversations", says Laura Charlton, who worked at the Leeds service as a clinical psychologist from 2014 to 2020.
"It is difficult when you have somebody in distress, they have waited three years and you're saying: 'But we have to ask you more questions, there's four to six weeks between these appointments, and have you considered X, Y and Z?'."
The lengthy wait also means some young people who arrive at the service have fully socially transitioned already. Does that make it harder to explore all potential options for them?
"Yes, because some have done the exploration and contemplation, albeit without professional input, and may be less open to go back and explore their decision-making further," says a psychologist who wishes to remain anonymous and still works at the service.
Grant explains that families are seen both together and separately as staff strip away the "layers of the onion" to try to work out how best to help a young person.
The service will also make contact with a young person's network – their GP, school, local child and adolescent mental health (Camhs) team, if they are involved, likewise any support groups.
Then it is down to someone like Lorna Hobbs, who has worked for the service for four years as a clinical psychologist, to recommend what comes next.
"My job is to assess in the broadest sense what a young person needs to flourish," she says. "That means to do with their gender but also their mental health, their social circumstances, are they bullied at school? You can't do an assessment for gender without having an eye on every aspect of the young person's life."
Hobbs describes two scenarios. "For example, you want to find out if a person's dislike for their genitals is preventing them from washing, which could lead to them getting infections, but their distress is such they don't want to discuss it directly.
"I would do what's called a body map. Rather than naming the parts, I'd get them to tell me about how they feel about neck upwards, neck to belly button, and so on. That way, the young person is in control of how they talk about their body."
Likewise, lots of young people tell her they have no interest in having biological children when they are older, but she needs to make them aware of the interaction of hormone treatments on future fertility.
Opponents of the service have challenged whether the gender-affirming approach is the right one for young people who may have become one-dimensional in their thinking.
But Hobbs argues this criticism is based on a fundamental misunderstanding of what affirmative means. "For me, affirmative is starting from a stance that says gender diversity isn't a disorder but has existed across cultures through history. It is saying 'I believe you' when you tell me about your experience. It is developing a strong relationship based on trust and mutual respect, but it doesn't mean you don't explore."
Kelly says challenging a young person can actually entrench how they feel. "If you've ever worked with a teenager, you know how little use that is because they dig their heels in and become even more certain that they're right and you're wrong. You don't build a rapport that way."
---
Drugs, data and gaps in research
The service's data suggests only 16% of the people discharged from Gids in 2019-20 were referred to the endocrinology clinics that assess their suitability for hormone blockers.
Of that 16%, 96% were prescribed blockers and 55% went on to be approved for gender-affirming hormones while at Gids – young people must have taken blockers for about a year, and also be around the age of 16, before they can be assessed for these.
Before either of these things can happen, two gender specialists decide whether a young person can give informed consent to be referred in the first place – the service recommends four to six meetings but current staff say they actually have about 10.
The endocrinology team then assesses and takes further consent for any physical intervention – most of the people staff see for their first appointment are aged 15 or over.
The use of puberty blockers is contentious. Cass notes in her interim report the long-term health effects of puberty blockers are not clear: though they can have a short-term impact on bone density, it is not known if or how they affect people as they mature.
"The most difficult question is whether puberty blockers do indeed provide valuable time for children and young people to consider their options, or whether they in effect 'lock in' children and young people to a treatment pathway," Cass says.
Further, asks Cass, if pubertal hormones are essential to the development of judgment, emotional regulation and planning ability, as initial research suggests, what happens to a young person's decision-making if they are paused?
Current staff members acknowledge there are gaps in the way they track the progress of young people and in the research into the longer-term effects of the drugs. But they do not accept the claim that young people have been fast-tracked into medical interventions.
Hobbs says she would not put a young person forward if their parents were still having concerns. "You wouldn't get to that point … people's transitions are so much more successful if there's family support."
One family therapist who recently left the service says taking puberty blockers has given some young people "thinking space" – and they have then decided to come off them.
Another current Gids clinician says it's the gender-affirming hormones that should be of greater concern.
"I am still slightly dismayed that the focus is on hormone blockers when, as a clinician, I am much more anxious about young people accessing gender-affirming hormones, which are partially irreversible and change people's bodies for the rest of their lives."
This anxiety echoes the concerns of the Association of Clinical Psychologists, which has spoken of the "lack of robust, high-quality evidence regarding the safety and effectiveness of using puberty blockers and cross sex hormones to treat gender dysphoria in adolescents".
The ACP also raised concerns about the minimal evidence that allows clinicians reliably to predict whether a child who presents with gender dysphoria will continue to experience this in adulthood: "In short, there is as yet no reliable way to predict whether transitioning will alleviate any young person's distress or further contribute to it."
---
Many staff say the challenge for the service over the past decade – and the next – has been the complexity of the cases clinicians are dealing with.
Cass's report notes, for example, that approximately one-third of those referred to Gids have autism or other types of neurodiversity.
Hobbs puts it in a wider context: "We see more complex people at Gids but the complexity of young people presenting for support in Camhs and in school has increased as well.
"We could all hypothesise about why that is, around austerity, and more recently the pandemic. Things have been tough for families over the last 10 years."
The challenge, says Kelly, will be to understand how mental health difficulties or a neurodevelopmental condition may or may not interact with gender identity. "If those difficulties are unmanaged, for example, they are stuck in their bedroom with terrible social anxiety and might say: 'If I was seen as a boy, it would be easier', you know that's not the whole picture and you obviously wouldn't put them forward for treatment."
Most staff emphasise the importance of the child's network in supporting these other challenges, while underlining that these local services are overwhelmed and underfunded too.
"Often building a network for a young person is like catching sand in a colander," says Hobbs. "In some areas of England and Wales, for example, Camhs won't see young people with autism and there is often no statutory support at all in this area."
Wren says that whatever service succeeds Gids it will have to deal with the same issues, and will doubtless face the same intense media and political scrutiny that she came under before she left two years ago.
"People are in a frenzy about youth developing in certain directions, the legitimacy of changing your body, the rigidity of sex divisions, the way young people don't fall into discrete groups when it comes to sexuality," she says.
"This is something we have to, as a society, begin to contend with, although the numbers of young people presenting in this way are still very small."
The impact on staff of this scrutiny means many are reluctant to speak about their work. "Having worked in child protection for ever," Grant says, "I've never had a right of reply and the stories are not mine to tell, so I've found ways of managing that.
"I've been prouder of saying that I work at Gids, possibly as an act of resistance, because it really matters that we are here for these kids".
All the transgender young people the Guardian spoke to emphasised how damaging they were finding the public discourse.
"The political climate is really disheartening," says Jay, 24, from Warwickshire, "and the media presents this image of trans people being a threat to your everyday lives, whilst I'm scared about going to a pub with my colleagues because I don't feel safe in either toilet any more. I would love to be out and proud every day, but at the moment that's just not possible."