Key events
Amazon plan to deliver 500 million packages a year by drone
The world's largest online retailer has pledged to deliver 500 million packages each year by drone from 2030.
The Australian executive in charge of Amazon's air division says it's one of the only ways to get parcels to customers "in under an hour".
The company revealed its delivery plan in Boston on Friday, also showing off its latest drone design – a model called the MK30 – that promises a bigger delivery area, quieter operation and the ability to fly in the rain.
But Amazon will have competition in the air if it expands drone deliveries to Australia, with Google claiming an early advantage in the country and signing up a new partner this week.
Amazon Prime Air vice-president David Carbon, an Australian and former Boeing executive, said many pundits had dismissed drone deliveries as "science fiction".
However the company was advanced in its plans to deploy a fleet of delivery drones and drop parcels weighing up to 2.2kg outside homes in crowded areas.
"We want to deliver packages in under an hour and we will deliver packages in under an hour to suburban areas," he said.
We want to scale. That's why I say we want to send 500 million packages by the end of the decade and (serve) millions of customers. That's what we're designing for and that's where we're going.
Amazon showed off a redesigned and fully electric MK30 at Friday's Delivering the Future event, with six propellers, a removable battery, a smaller and lighter body than its last model, and claims of safe delivery in "light rain".
But the company will test firstly with its older MK27-2 model, with services set to roll out in rural California and Texas this year.
Carbon said Amazon was working closely with aviation regulators to ensure safety in suburban areas but pending approval, planned a much wider rollout for its air deliveries in the US and potentially Australia.
Amazon would face competition if it launched in Australia, however, as Google offshoot Wing has been operating drones in parts of the country since 2017.
It currently delivers for Coles, Boost Juice, Roll'd and Chemmart in Canberra and Logan, in southeast Queensland, and last week signed a partnership with DoorDash to offer deliveries from a third-party app.
– AAP
All guests aboard cruise ship will be allowed to disembark despite Covid-19 status
A cruise ship with one in five passengers sick with Covid-19 has docked in Sydney Harbour this morning.
The Majestic Princess is carrying 4000 passengers, including 3000 passengers and 1000 staff.
New South Wales Health is scrambling to manage the situation, declaring the risk level on the ship as tier 3.
The New South Wales government website describes the tier 3 risk setting as a "high impact to vessel".
There are a lot of cases on board (100 or more positive cases per 1,000 people) and/or the vessel is unable to maintain critical services due to staffing or resource shortages.
All guests will be allowed to disembark the ship but will be masked, regardless of their Covid-19 status.
At the start of the pandemic the Ruby Princess docked in Sydney with 2,641 passengers, leading to 28 deaths and sparking a mass outbreak of Covid-19 in Australia.
Greens plan to phase out soft plastics follow recycling collapse
More single-use soft plastics would be phased out of Victorian supermarkets under a strategy released by the Greens.
The nation's largest soft plastic recycling program, REDcycle, was suspended this week over concerns items were not being properly processed, posing environmental and safety risks.
Users had been dropping off soft plastics at collection points for supermarkets such as Coles and Woolworths, before it emerged millions of plastic bags were being stored in warehouses.
The suspension has spurred the Victorian Greens to call for a state-based plan.
It would include a ban on more single-use plastics, including fruit and vegetables wrapped in plastic, and offer free heavy-weight plastic bags, coffee cups and takeaway containers.
A working group would be established to set procurement targets for the use of soft plastics in certain infrastructure projects, $150 million to boost recycling capacity and $100,000 for more water bubblers.
Victorian Greens MP Ellen Sandell blamed the suspension of the REDcycle program on a lack of ambition from governments.
People have shown they'll go out of their way to do the right thing by taking their soft plastics to supermarkets for recycling.

It's governments who now need to step up their action by phasing out incessant plastic and making the recycling system work.
– AAP
Now we've covered off Saturday's logistics in Cambodia, let's cover off the talking point of the moment. One of the focal points of this trip is whether or not Australia's prime minister will meet the Chinese leadership either in Phnom Penh (it would be the Chinese premier if it happens here), or later, in Bali. Xi Jinping will go to the G20, and reports suggest he'll meet the US president, Joe Biden, there.
If we see a meeting between Albanese and the Chinese leadership this week, it will be a big deal. It would be the first contact at leader level since 2019. But the short answer to this "will they or won't they" question is we still don't know whether or not there will be dialogue. The diplomatic signalling points to some sort of encounter – a bilateral meeting, or perhaps a "pull aside" (this is an unofficial chat in a corridor during the daily orienteering around the summit). But Australian officials certainly aren't speculating, so we will have to wait and see. If the conversation happens, Albanese has signalled pressing for an end to costly sanctions on Australian exports will be front and centre. We expect Albanese will catch up with Biden over the coming days.
Albanese to meet Ukrainian foreign minister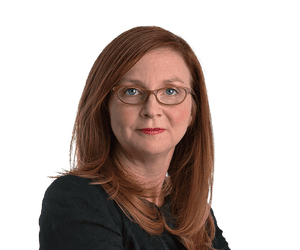 Katharine Murphy
Our political editor, Katharine Murphy, has sent this briefing on what to expect from Anthony Albanese's summitry in Cambodia today:
Good morning from the Cambodian capital Phnom Penh, where Anthony Albanese is kicking off his first day of the November summit season. Australia's prime minister will attend the Asean-Australia summit in Cambodia on Saturday, and the East Asia Summit on Sunday before heading for the G20 in Bali, and the Apec summit in Bangkok.
The prime minister will begin Saturday's program with a meeting with Ukraine's foreign minister, Dmytro Kuleba, who is in Phnom Penh at the invitation of the Cambodian government. Albanese will express Australia's strong support for the people of Ukraine. Albanese will then meet the summit host, the prime minister of Cambodia, Hun Sen. It's not their first conversation. Albanese and the Cambodian prime minister met for the first time in the late 1980s when Albanese was a young political staffer. The two leaders recalled this encounter during a recent conversation. Late morning local time, Albanese will deliver his opening remarks at the summit, before rolling into meetings with the prime ministers of Vietnam and Laos.
This cluster of international meetings comes as the world is battling an inflation shock, an energy crisis caused by Russia's illegal invasion of Ukraine, and rising geo-strategic competition in the Indo-Pacific region. If Asean is a new concept for you, this grouping was first formed in 1967. The founding partners were Indonesia, Malaysia, Singapore, the Philippines and Thailand. The group has expanded over time. The East Asia Summit has 18 members – the 10 Asean nations (Brunei, Cambodia, Indonesia, Laos, Malaysia, Myanmar, Philippines, Thailand and Vietnam) – plus Australia, China, India, Japan, New Zealand, South Korea, Russia and the United States.
Just a couple of other contextual things. Asean is often criticised for a lack of strategic policies and coherent leadership. Decision-making happens by consensus and the group lacks a unified approach to the rise of China in the region, and human rights abuses in Myanmar. These points of friction will be front and centre over the coming days. This Asean group sits at the epicentre of escalating great power competition (by that, we mean the geostrategic contest between China and the US) and Australia talks a lot about Asean "centrality" when we articulate our foreign policy. China's line in the region is the Indo-Pacific strategy of the US erodes Asean centrality. While Australia invests a lot in relationships with Asean countries, we are also pursuing other security agreements in our region which pull us further into the orbit of the US – such as the revived "Quad" group, and the Aukus partnership with the US and the UK.
Good morning. Thanks for joining us for our Australian live news coverage.
The main political interest of the day comes from Cambodia where Anthony Albanese is kicking off a week-long schedule of diplomacy at the Asean-Australia summit in Phnom Penh. His first engagement is a meeting with Ukraine's foreign minister, who has been invited by the Cambodian government ahead of the G20 in Bali next week. The prime minister will then meet the summit host, the prime minister of Cambodia, Hun Sen. He will then make a speech to the summit a bit later in the morning. Our political editor, Katharine Murphy, is with the PM and there's a full update coming up from her.
The cruise ship Majestic Princess docked in Sydney this morning at about 6am with around 800 passengers infected with Covid-19. It has been on a 12-day voyage to New Zealand. It is the biggest single outbreak since the Ruby Princess cruiseliner arrived in Sydney in April 2020. It comes as Covid infections are exploding across Australia in a fourth wave of the virus driven by Omicron variants.
Albanese isn't the only government member attending a summit this week as the climate minister, Chris Bowen, is due to arrive in Egypt for the second week of the Cop27 summit. The US president, Joe Biden, addressed the gathering overnight and warned that the world faced a "pivotal" moment in the fight against climate change.