Adding Dr. Seun's Weight Loss Plan strategy to her weight loss arsenal creates a passion for plant-based eating
About a year ago, Secaucus educator Traci and her brother from Marlboro had a heart-to-heart about their weight issues during a family gathering. "My brother confided in me that I didn't look comfortable in my own skin and seemed to have labored breathing," she recalls. "He said he felt the same way and was ready to deal with his weight issue head-on."
Her brother had met Dr. Seun Sowemimo at CentraState Medical Center during a previous gallbladder operation, where they informally discussed surgical weight loss. When the siblings were ready to pursue bariatric surgery, Traci made the one-hour drive from Bergen County and they had a conversation with Dr. Seun at his Freehold office.
"After that consultation, we both had 100% confidence that he was the weight loss surgeon to help us," Traci recalls. "While the drive was far for me, I knew I could recover at my parents' home in Monmouth County; I was also willing to make the long drive for follow-up appointments."
Brother and sister attack their weight issue as a team
Within two weeks of each other, Traci and her brother had gastric sleeve bariatric surgery in September 2021. Even before her operation, Traci realized the operation was only a procedure. In order to sustain the weight loss, she had to reframe her relationship with food.
"This surgery was an opportunity to reinvent myself," the 49-year-old explains. "This surgery does not affect your brain. Therefore, I mentally and emotionally prepared myself to take charge of my relationship with food."
"Traci and her brother are smart, educated and inspired people," Dr. Seun notes. "At our first meeting, I had no doubt they would accomplish any goal they set for themselves." The doctor noted he had several weight loss surgery patients who partnered with a friend, spouse, co-worker or sibling and that a dual weight loss journey can add another layer of support and encouragement during the health and weight loss transformation.
Traci was all business when it came to promoting rapid weight loss. "I committed to following the doctor's post-op program to the letter from day one," she notes. "I fully trusted their expertise to help me lose the weight quickly and safely."
As a result, her efforts paid off X 115.
Traci drops 115 pounds 10 months after gastric sleeve surgery
By July 2022, Traci had dropped more than 100 pounds, overhauled her nutrition plan, revamped her relationship with food and started an exercise strategy that she never thought possible—jogging.
"I can't believe I'm saying this, but I enjoy the challenge of running," she says with a smile. Today, she typically jogs two to three miles 4-5 times weekly.
"I never thought running would be part of my daily routine, but it's so good for my mental well-being, I look forward to it."
Dr. Seun's Weight Loss Plan

fuels a nutrition reboot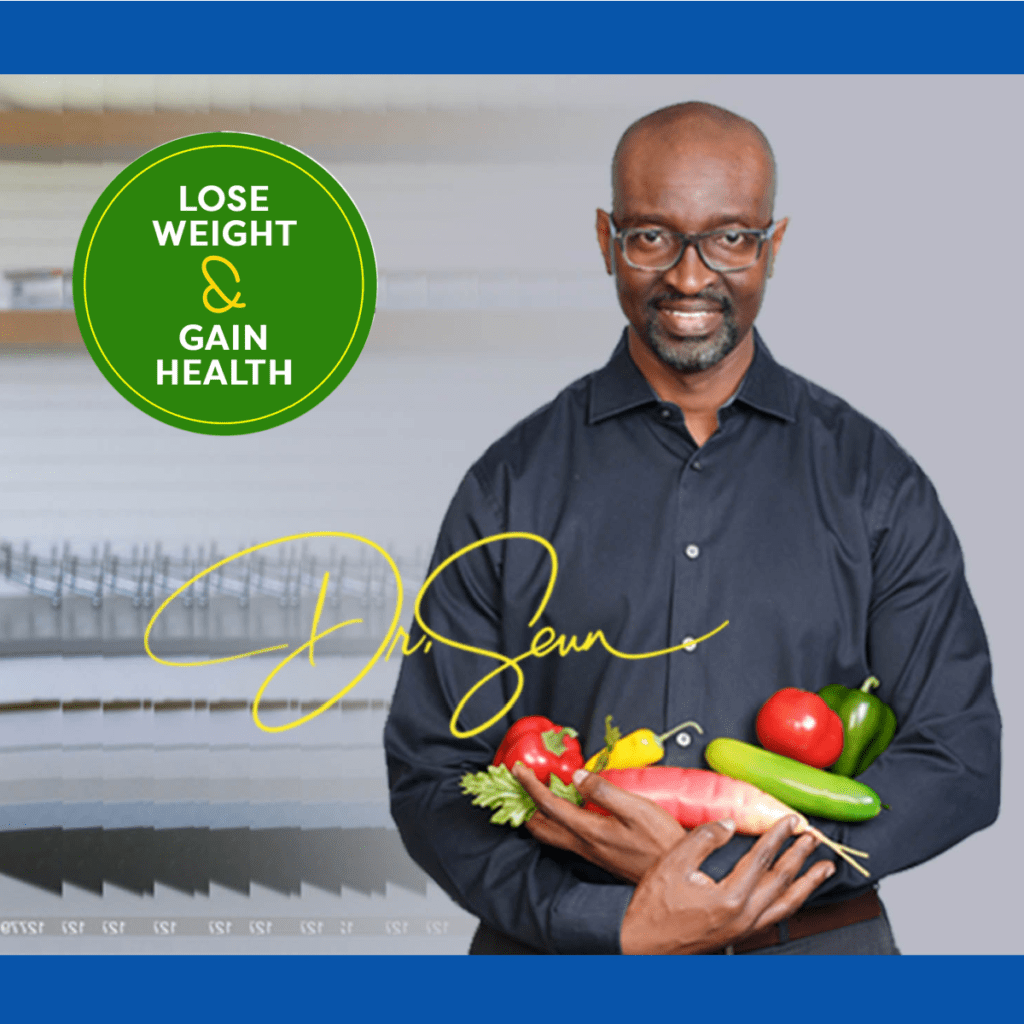 "I also started Dr. Seun's Weight Loss Plan, which is focused on eating a whole food plant-based diet, which was entirely new to me." Traci frequently watched Dr. Seun's videos for inspiration and followed the nutrition guidance—Micros over Macros, Calorie Density and Plant-Based Nutrition–to the letter.
Traci says the guidance from his plan has completely transformed her lifestyle. She listed the most important tips she has learned from the program:
"Dilute" all of your food with vegetables—hot or cold. So much bang for your buck!
Download the

Baritastic app

for comprehensive support, like monitoring protein intake.
Try different sauces and vinegars to food for added flavor (Thai chili is a favorite.)
Add protein-rich beans to your food for bulk and flavor.
Give your body a break from food – stop eating after dinner and eat a late breakfast when possible.
Recognize how much better you feel—mentally and physically—when you don't eat sugar, empty carbs, processed foods and bread.
Perhaps most importantly, be kind to yourself throughout this journey.  It's about progress – not perfection.
She also uses an air fryer for cooking all kinds of vegetables, including butternut squash and zucchini.
Sage advice from a gastric sleeve success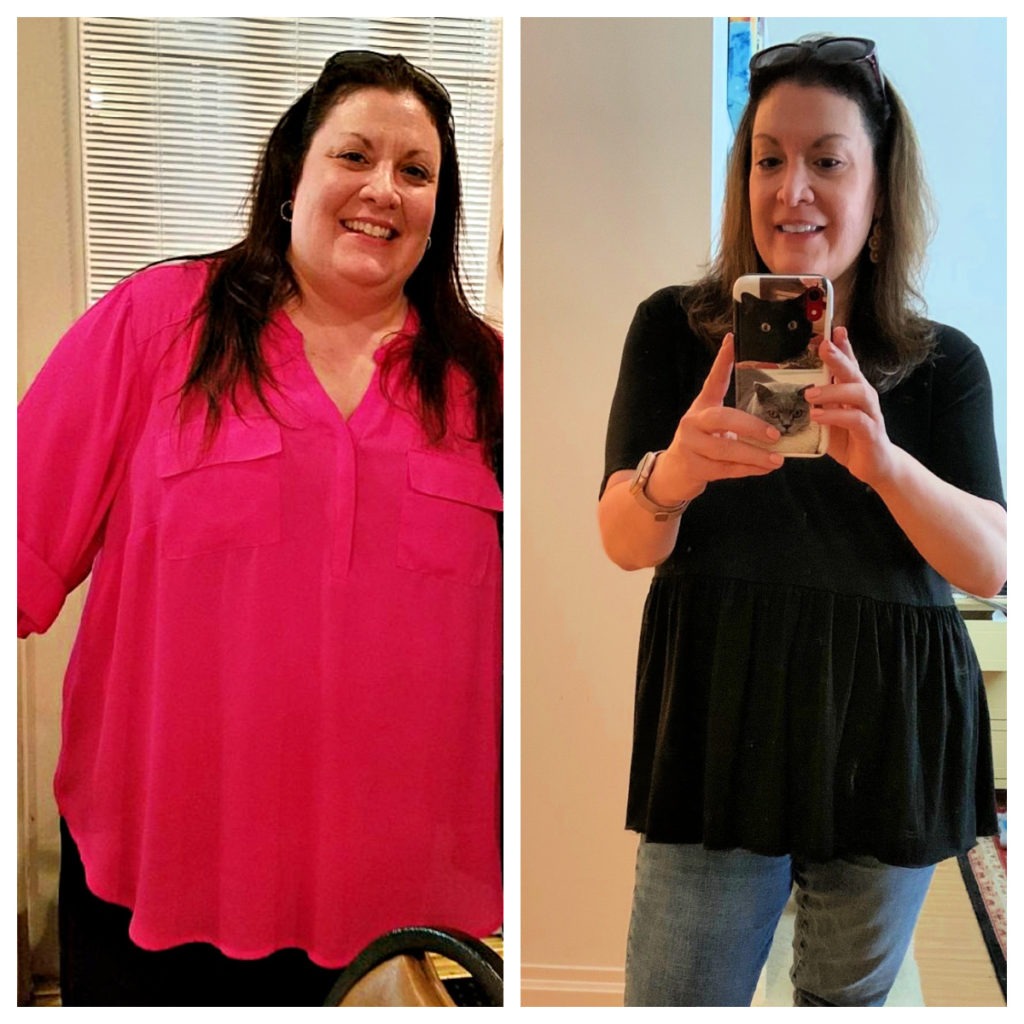 Traci says one of the biggest takeaways she has gained from her experience is the importance of making habit changes about the way you see food–even before the weight loss surgery operation. "If people don't make that commitment beforehand, I don't know how sustainable the post-op weight loss will be for the long-term."
As she approaches her one-year bariatric 'surgiversary' next month, we asked Traci about her next set of goals. "My health is so different now," she explains. "I'm no longer pre-diabetic, and the pain in my back, knees and hips is gone." She doesn't have any stringent milestones in place other than focusing on being as healthy as possible.
As for Traci's re-invention goal? Check.
"I spent too many years weighed down by weight.
I'm elated to have a new start as I head into my 50s, and I plan to enjoy every single minute."
Ready to Start Your Re-invention?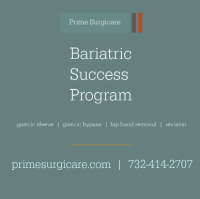 Learn more about our one-of-a-kind, comprehensive Bariatric Success Program and the menu of services and tools we offer to support your transition to a healthier life. This is the same program Traci used–you choose the components that work for you and help to to reach your goals.
Next, sign up for our online New Patient Webinar, where you can meet Dr. Seun and his weight loss surgery team live and learn more about the process of surgical weight loss. Feel free to ask questions or make an appointment for a private consultation. Questions? Call 732-414-2707. We look forward to meeting you SOON!