The famed New York blues-rock quintet Blues Traveler is featured in the latest episode of Live at the Print Shop, the new buzzed-about online performance and interview series out of Marietta, Georgia. Featuring an in-depth conversation that digs deep into the band's background and story, as well as performances of hits, deep cuts, and fan favorites like their GRAMMY-Award winning hit "Run-Around," it's a standout episode in the fast-growing catalog of Live at the Print Shop, which has also recently featured guests like Josh Kelley, Skip Martin, Marc Broussard, and Collective Soul.
 
Blues Traveler burst onto the scene in 1987 and hit the ground running with a trio of gold-selling albums-Blues Traveler (1990), Travelers and Thieves (1991) and Save His Soul (1993). Their next album Four (1994) went six-times platinum and spawned the definitive "Run-Around," which garnered a GRAMMY Award in the category of "Best Rock Performance By a Duo or Group." The band logged another platinum album with Straight On Till Morning in 1998 and spent the next twenty years selling out shows on multiple continents before releasing Hurry Up & Hang Around in 2018.
Since its debut in July of 2019, Live at The Print Shop has been bubbling under as a go-to live performance platform for rising artists as well as seasoned performers. Featuring 40 minutes of performances and 30 minutes of one-on-one interviews, the multi-camera, monthly series has already hosted such eclectic and esteemed names as The Mavericks, The White Buffalo, Shawn Mullins, Drivin N Cryin, Sammy Rae & the Friends, and more. What sets it apart is the high quality of production, the in-depth, personal interviews, and its focus on doing good for the wider community – each artist chooses a charity which is highlighted in the episode and further supported by a donation from The Print Shop.
 
Started by the Marietta-based entrepreneur Adam Blank, Live At the Print Shop features performance footage from Blank's state-of-the-art soundstage basement, and interview footage from inside his retro-but-refined print shop in Marietta. Blank's music-driven entrepreneurial ventures include the music merchandise company Blank Threads, and the production/promotion business, Blank Records. Recent and upcoming releases from the Print Shop include a live album by the Atlanta based singer/songwriter Angie Aparo and a new episode of Live at the Print Shop featuring the Scottish phenom vocalist/guitarist Dave Archibald.
 
Live at the Print Shop is becoming a word-of-mouth gem for both musicians and music fans alike. "It's one of the most rewarding things I've ever done," Blank says. "I do it for the satisfaction that comes with giving musicians a platform and new opportunities to share their music with a wider audience."
 
Stay tuned for continued updates.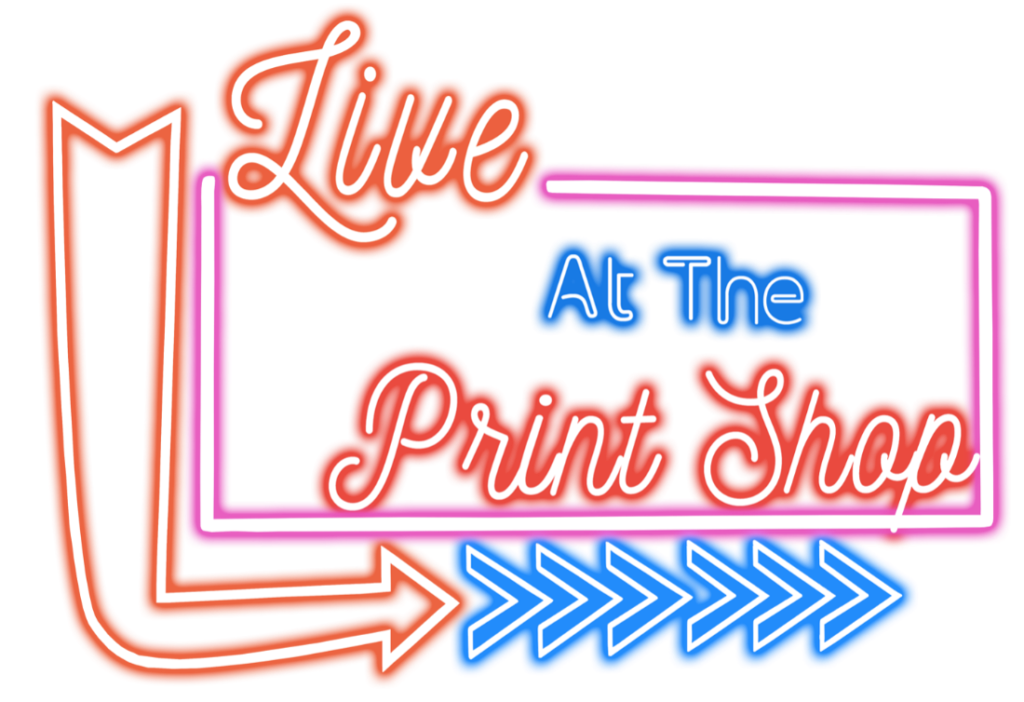 Comments
comments
Powered by Facebook Comments