Easy skillet meals you can make for your family on busy nights during week. With the help of a plan and ingredients on hand, you can get dinner on the table quick and easily!
This post is sponsored in partnership with Produce For Kids.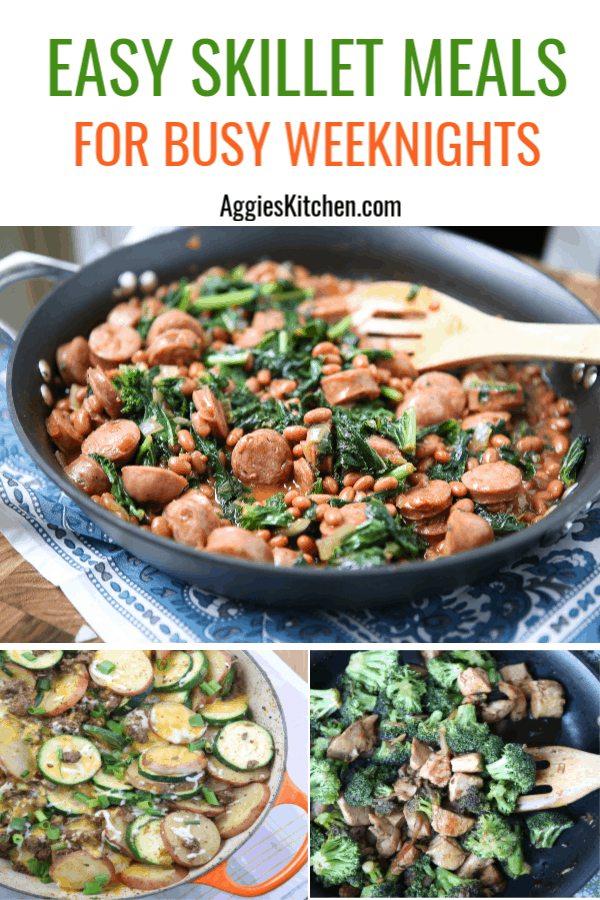 If there is one thing that can make or break a busy week in our family, it's meal prep and planning. As our kids have gotten older, they are involved in more and more activities and sports after school which keeps us moving before, during and after what used to be our dinner hour. It's a short season of life, and what I've learned is how important it is for me to meal prep and plan to help things run a little more smoothly during the week (weekends too!), helping us to eat more meals at home.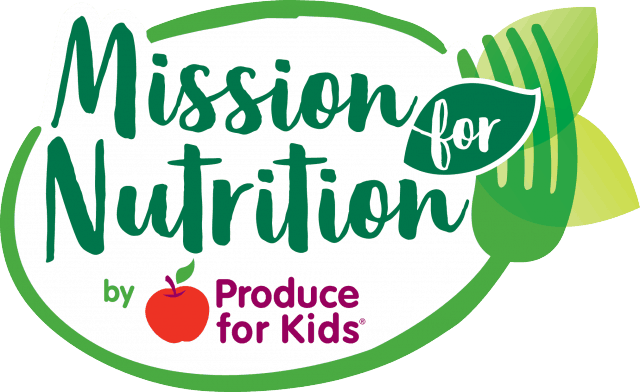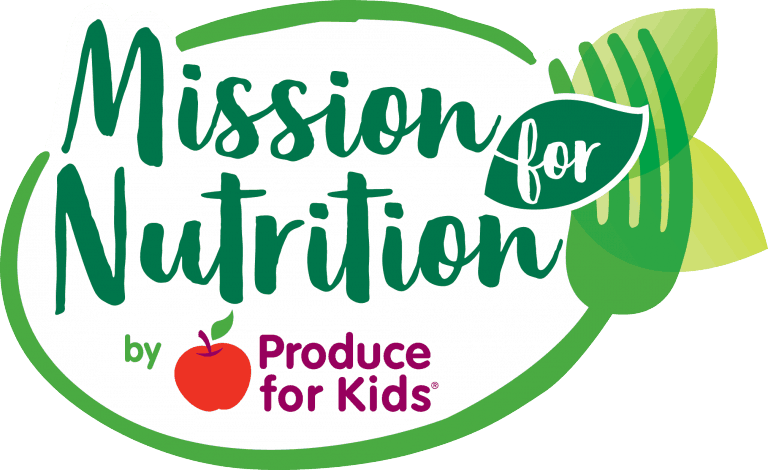 Mission For Nutrition
I've partnered with my friends at Produce For Kids during the month of March in celebration of National Nutrition Month and their Mission for Nutrition program. Produce For Kids has recently launched the Mission for Nutrition program that will raise awareness on the importance of meal planning and prep to achieve regular healthy family eating.
Produce For Kids is providing a free e-book for you to download that includes a weekday meal plan and ideas for breakfast, lunch and dinner. On the Mission for Nutrition website, you will also find several articles for meal planning tips as well as links to meal planning podcasts. These are all great resources for anyone in need of meal planning ideas!
Partners of Mission for Nutrition are donating 80,000 meals to families in need through Feeding America®.
My Tips for Family Meal Prep
I don't meal prep for my family in one long power session like you typically see in meal prep photos. I tend to just do what I can, when I can, filling in the time wisely. For example, if I'm already in the kitchen cooking dinner on a night I have the time, I like to use that kitchen time to cook a few extra things like pre-cook rice or ground meat for a meal later in the week. If I'm chopping onions, I'll chop extra and store them in the fridge. If I'm making a  salad I'll go ahead and prep all the lettuce for salads to eat the rest of the week (check out my method for weekly salad prep).
I have invested in several pieces like these Pyrex glass containers for food storage in the fridge and it's been a huge help when it comes to meal prep for me and my family.
Family Meal Prep Tips:
Cook grains, veggies and meats in batches to use in multiple meals during the week
slow cooker shredded chicken or pork
cook double amount of rice
cook extra pasta for pasta salad
roast extra vegetables, potatoes or cook spaghetti squash
Use your time wisely by chopping vegetables for future meals while cooking dinner
chop extra onions or peppers for sauces or soups
wash and chop vegetables for stir fry or fajitas
wash and prep celery or carrots for snacks
Pre-cook ground meat to shorten cook time at dinner
make quick quesadillas or burritos with pre-cooked ground beef or turkey
make quick meat sauces with pre-cooked ground meat
Stock up freezer with a variety of frozen vegetables
frozen broccoli or peas always go well with pasta and meat sauce
frozen spinach or corn can get cooked with ground beef, shredded chicken or ground turkey for tacos or tostadas
frozen chopped broccoli plus pre-cooked brown rice and ground meat in a skillet with cheese makes a great dinner in 20 minutes
Look for shortcuts at the grocery store on the weeks you really need them
salad kits
pre-cut veggies
rotisserie chicken or prepared meatballs from meat department
Easy Skillet Meals
For me, being able to throw a few ingredients in one pan and call it dinner is a huge win. Those are my favorite kind of meals. I do typically serve a skillet meal with a salad or rice if needed, but for the most part, one pan meals like this work for us at least two or three nights a week.
I like to use a large nonstick skillet with glass cover to cook most of my skillet dinners, but sometimes I use my large ceramic braiser because of it's size (and because I love it so much).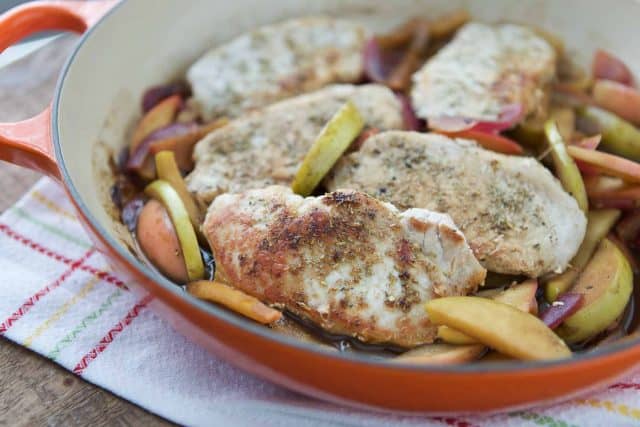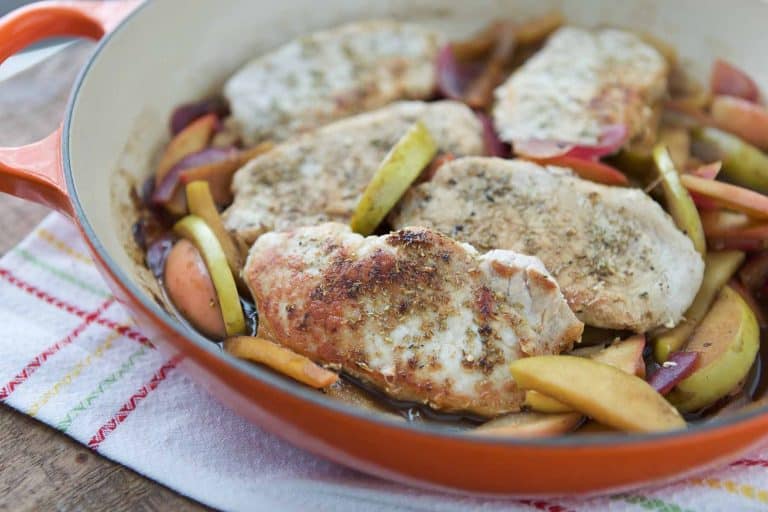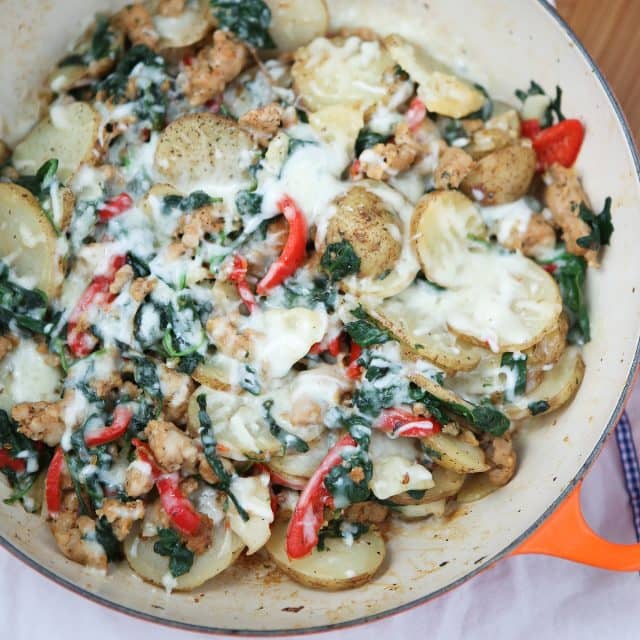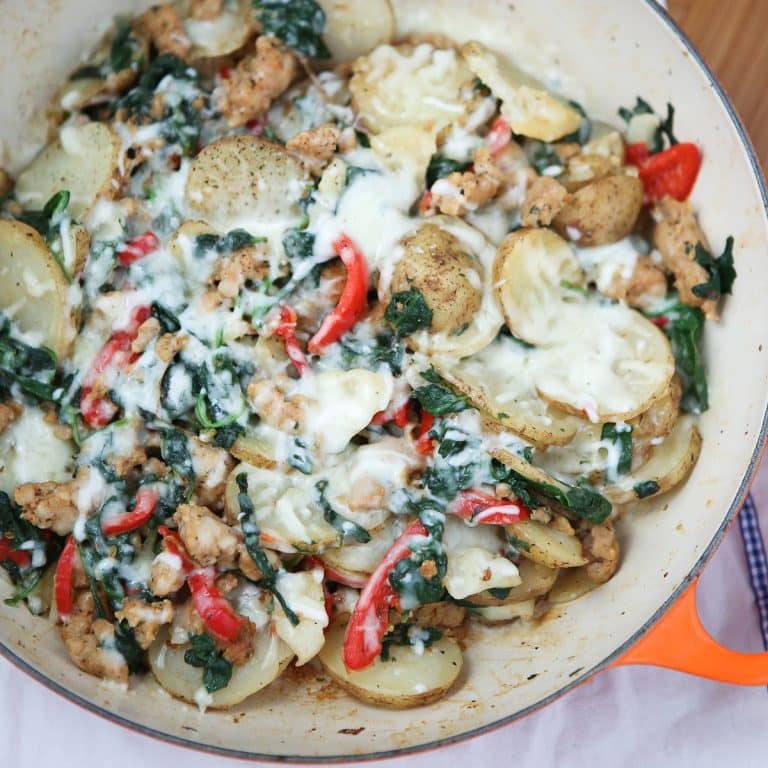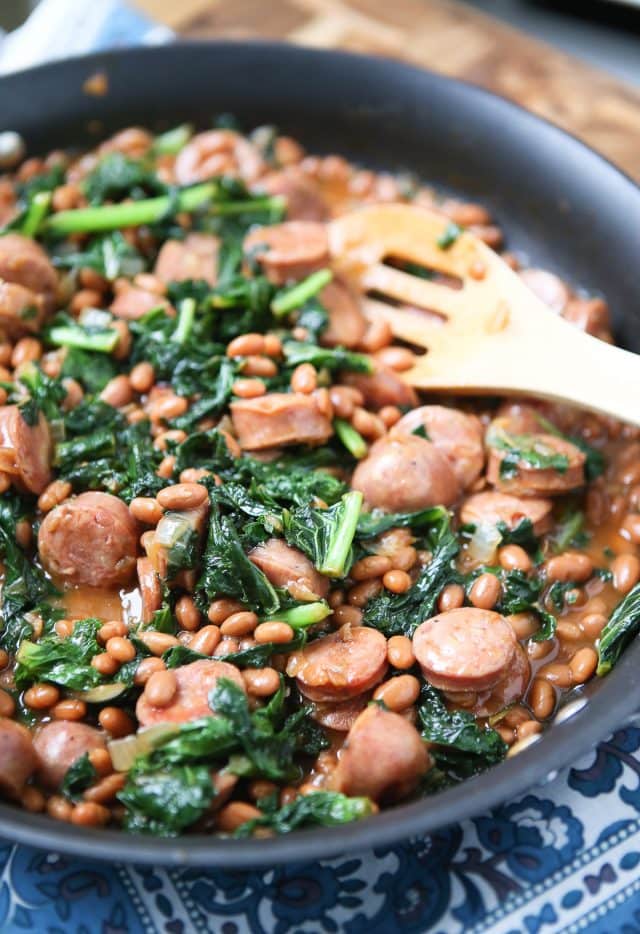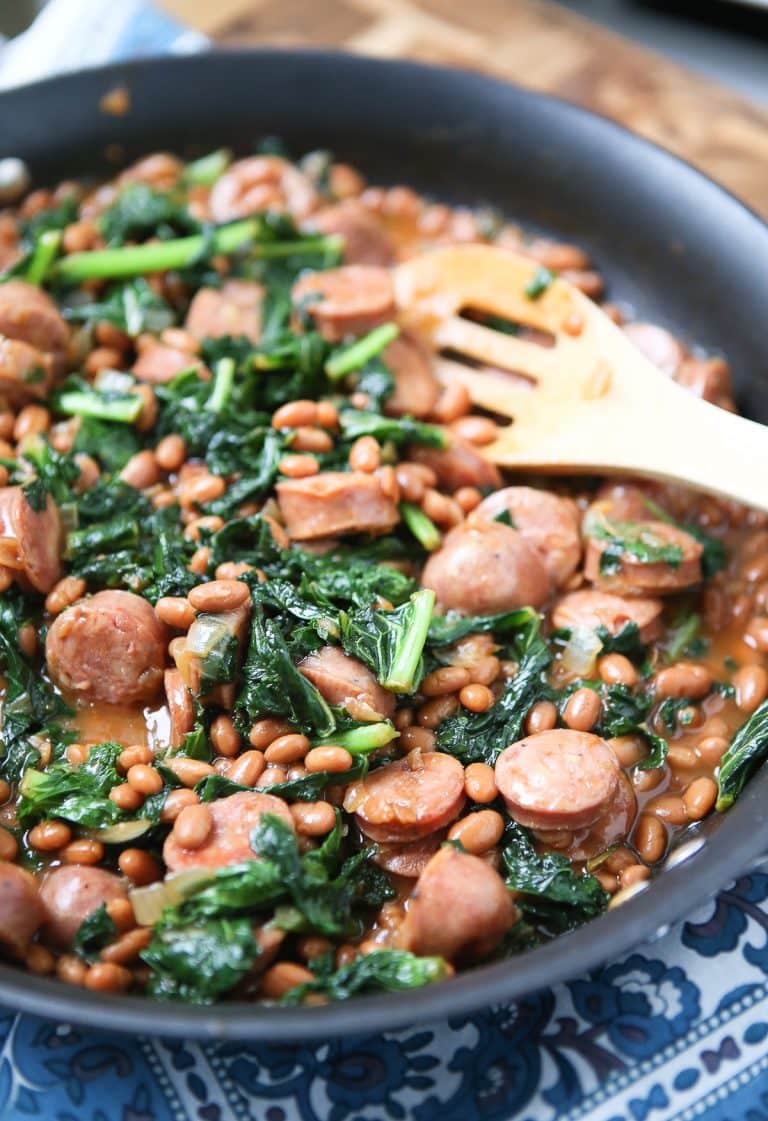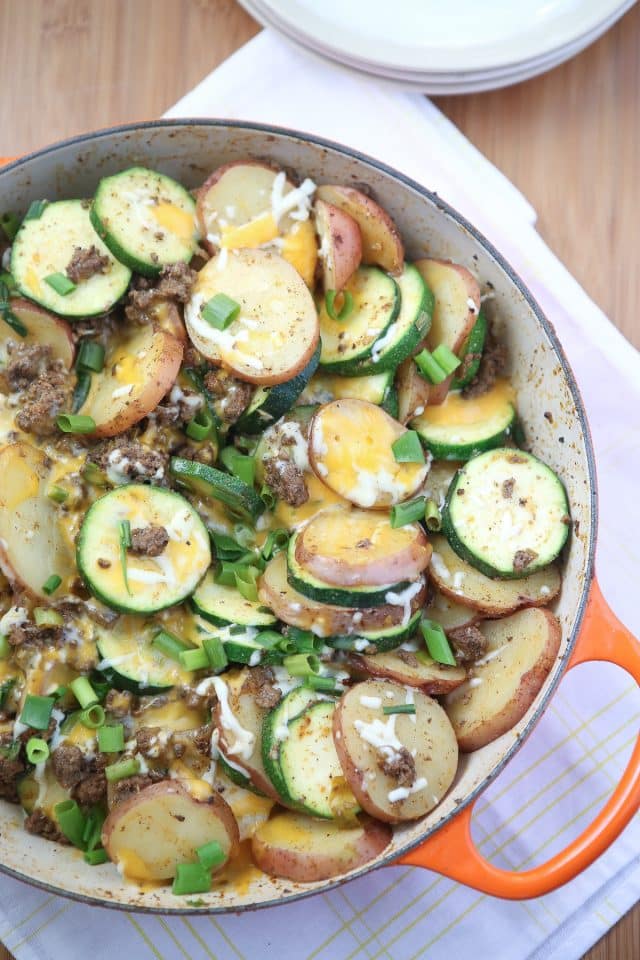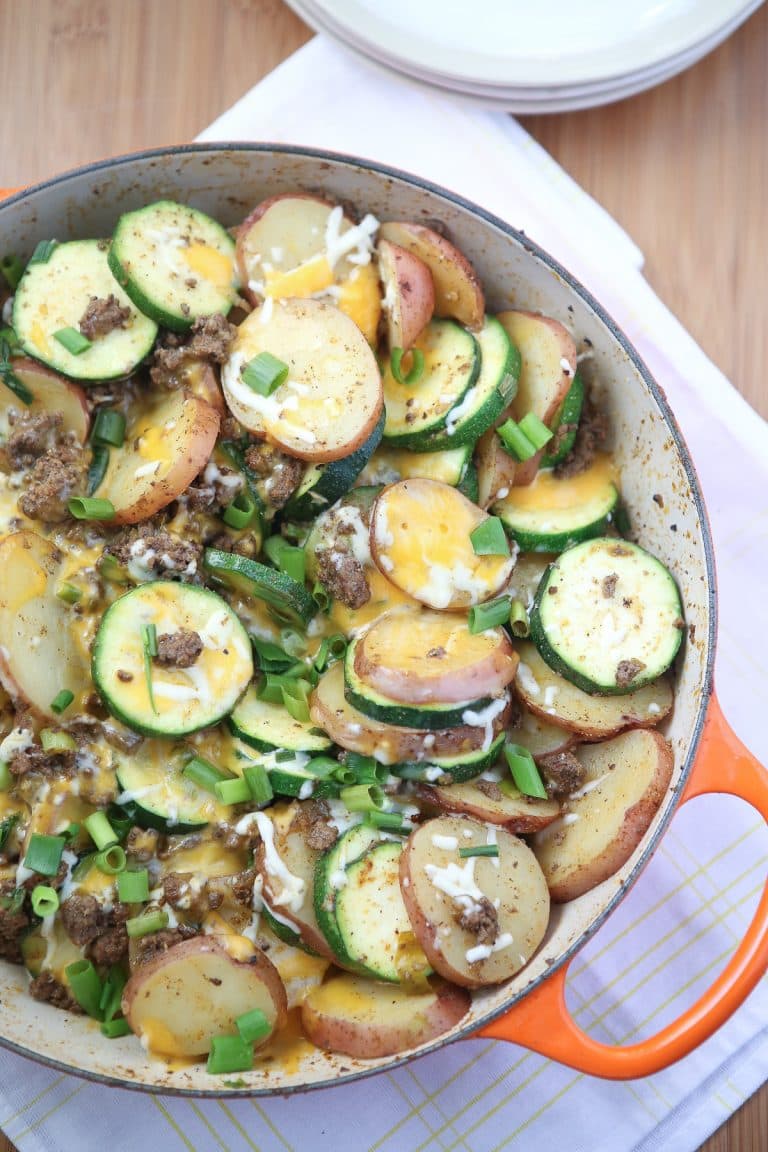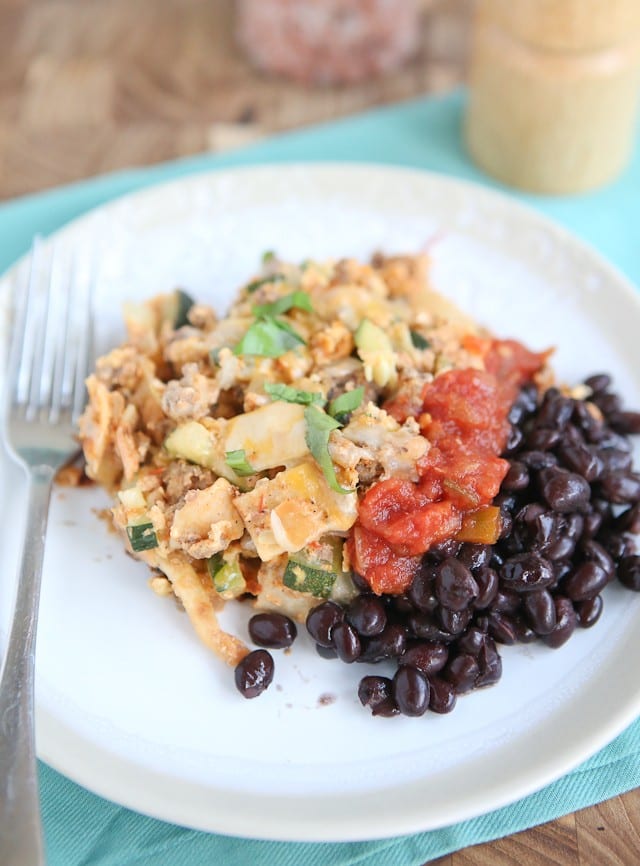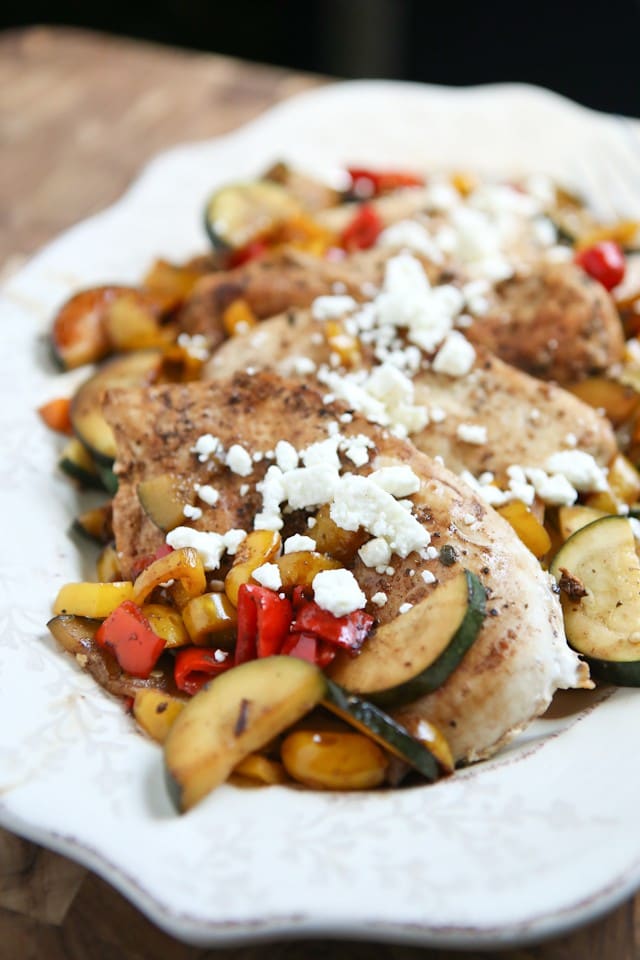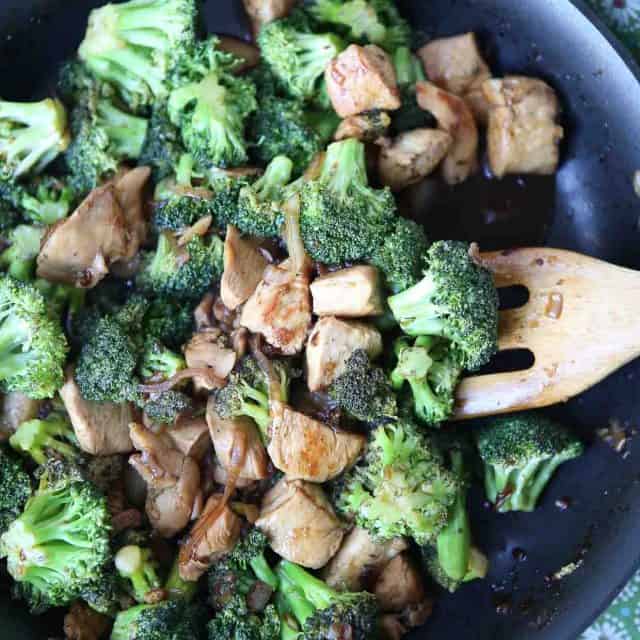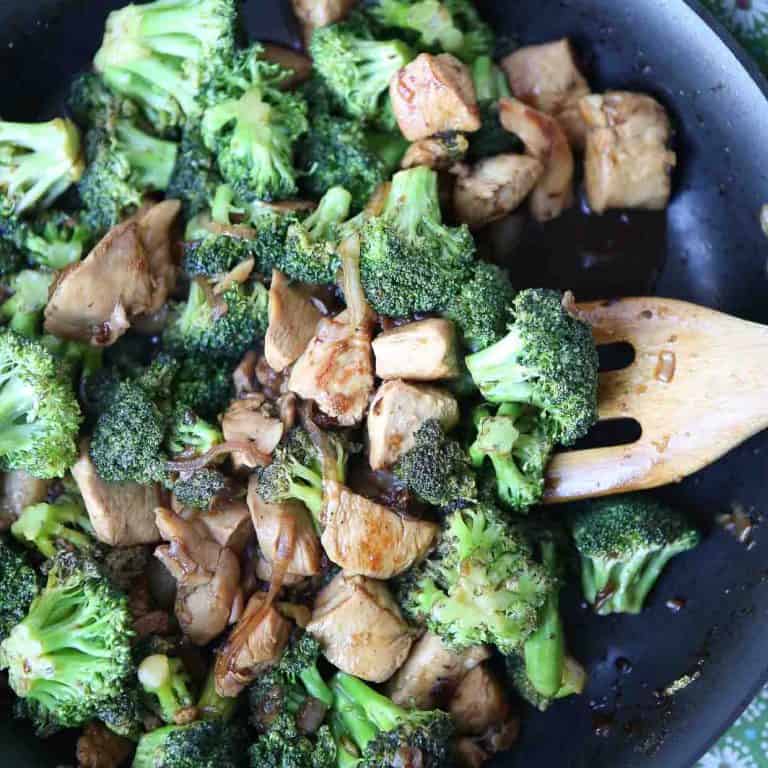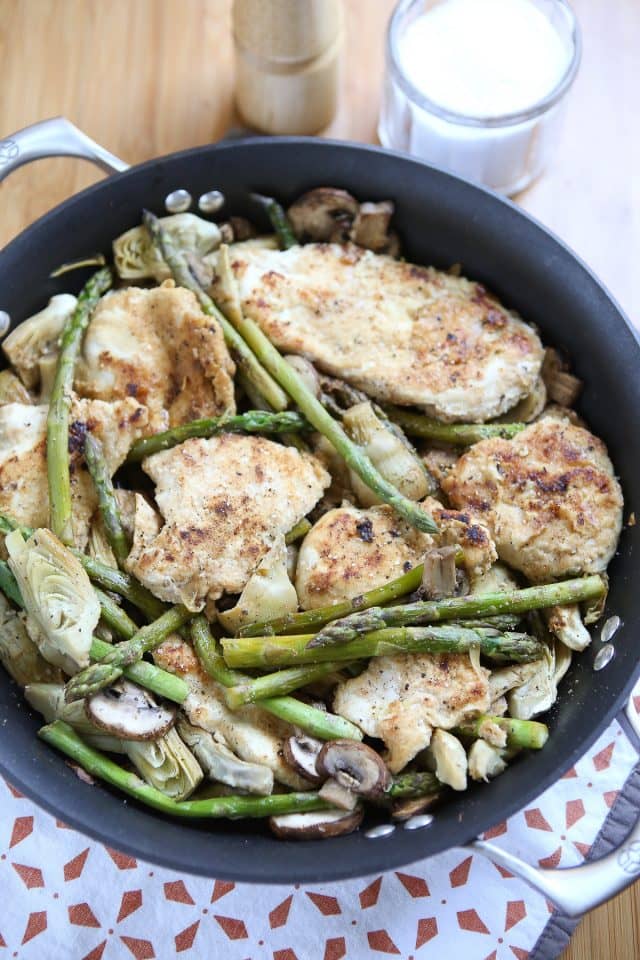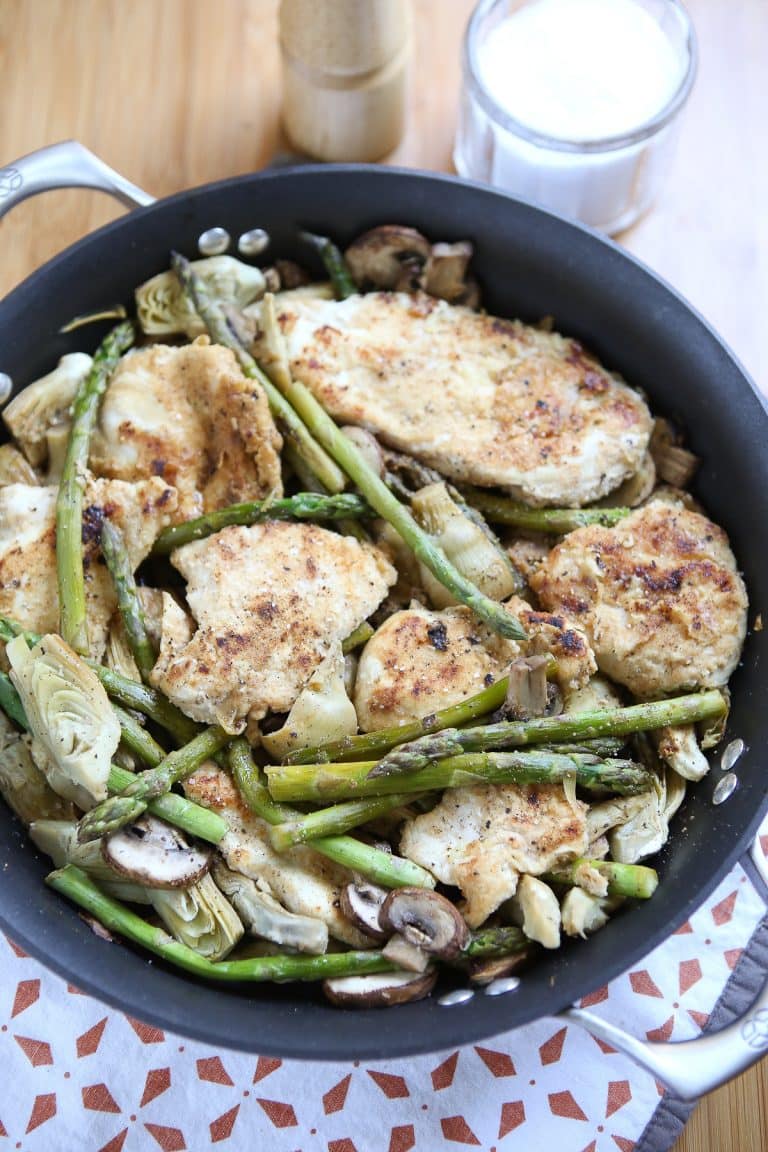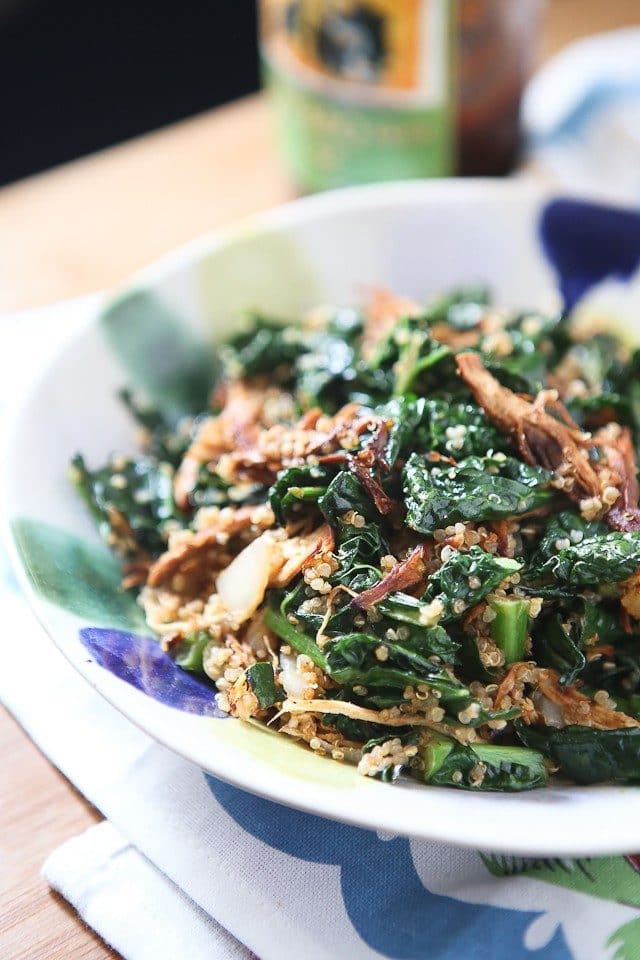 Are you following me on Instagram, Twitter, Facebook and Pinterest? If you'd like to subscribe to Aggie's Kitchen and have each post delivered straight to your e-mail box, then please add your email here. Happy cooking!
There are affiliate links in this post. I make small earnings through any purchases made through these links. Thank you for supporting Aggie's Kitchen!