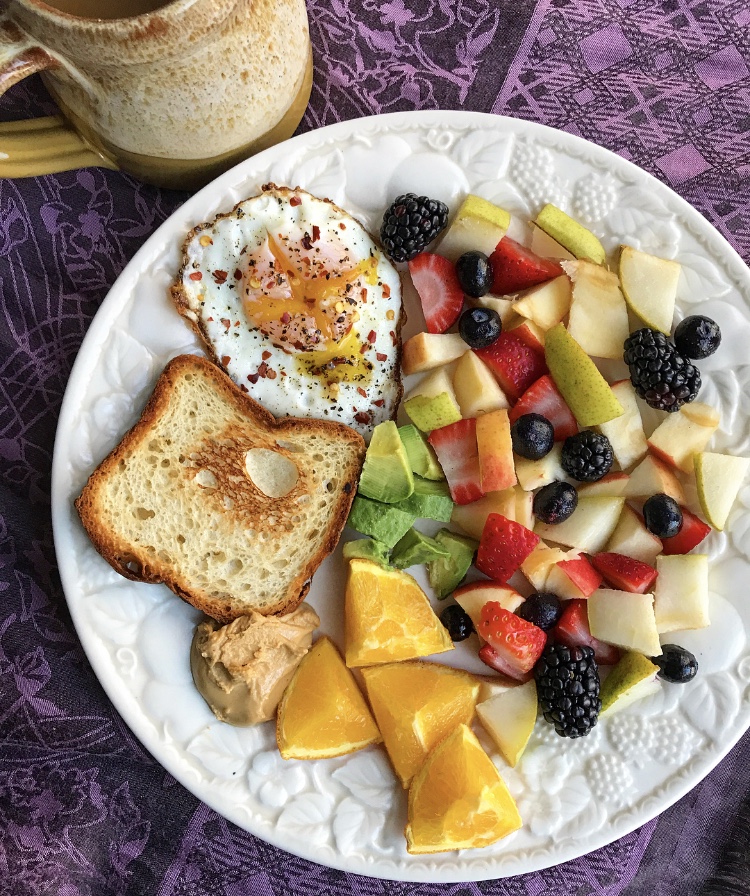 "When you wake up in the morning, Pooh," said Piglet at last, "what's the first thing you say to yourself?"
"What's for breakfast?" said Pooh. "What do you say, Piglet?"
"I say, I wonder what's going to happen exciting today?" said Piglet.
Pooh nodded thoughtfully. "It's the same thing," he said." -A.A. Milne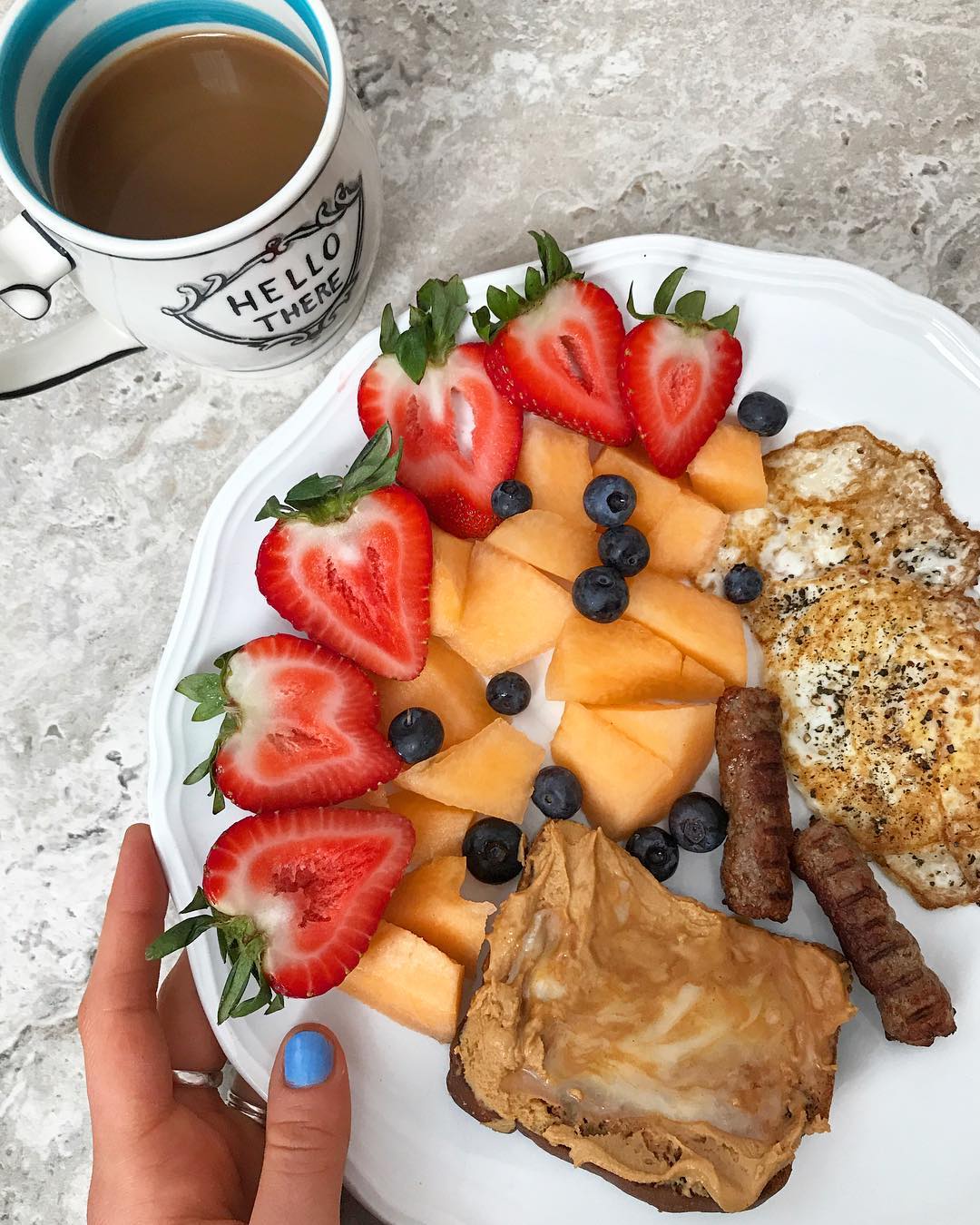 It's breakfast time!! The best time of the day 🙂  There's just something wonderful about a cozy balanced breakfast plate in the morning. I love to slow down before I start my day and spend a little time in God's word while enjoying something healthy and delicious. There's nothing like nourishing food + nourishing spiritual food, my favorite combo!
Today I want to share how I build the perfect balanced brekkie plate. I've eaten some variation of this exact brekkie plate for years now. I don't eat it everyday (lately I've been on an oats and yogurt kick) but this is still one of my go-to meals.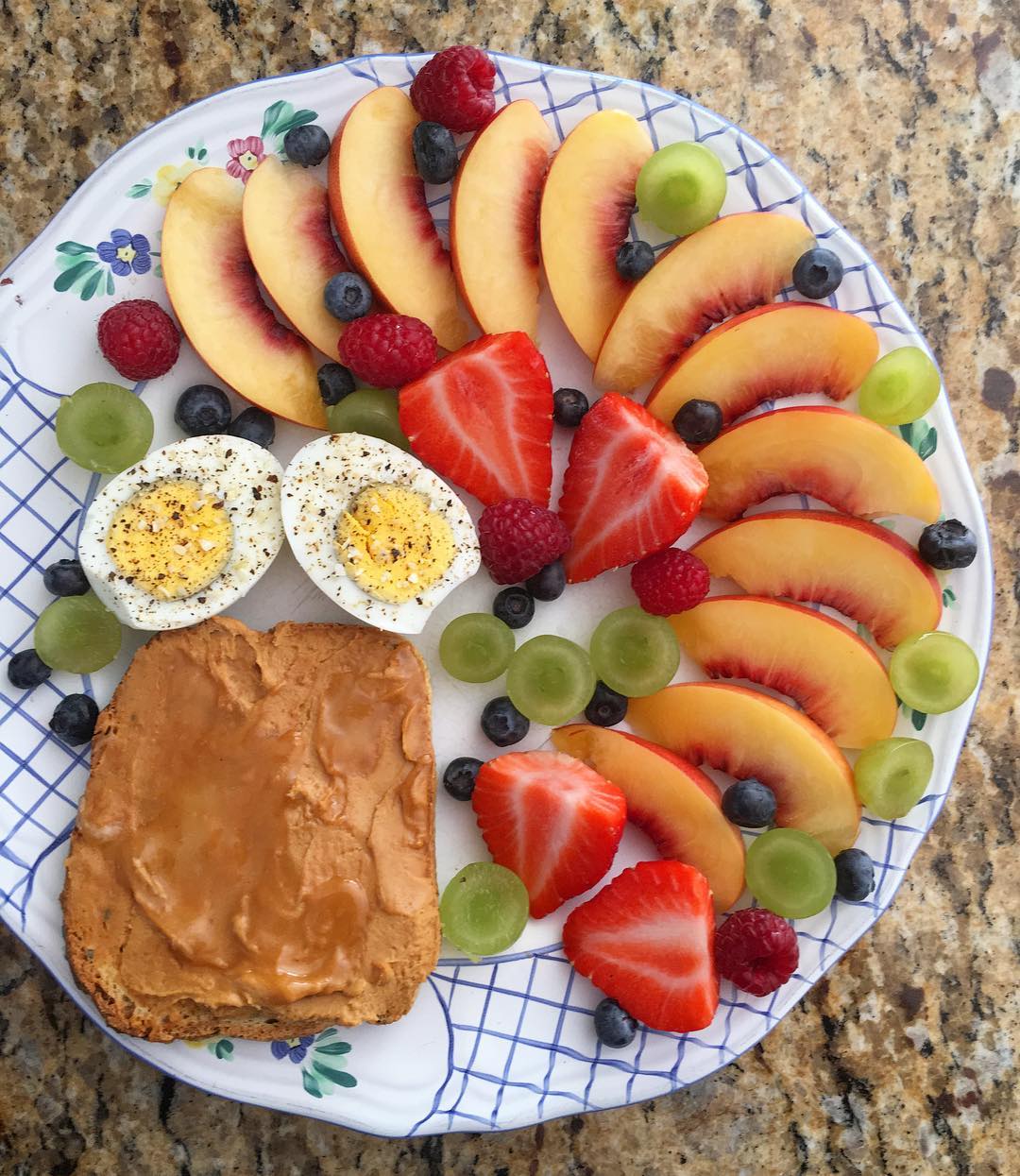 How to make it?? Include protein (usually in the form of an egg), carbohydrates (g.free toast for me), healthy fats (the egg yoke, avocado, peanut butter on the toast, etc.) and LOTS of fresh fruits!! BAM! This breakfast takes only few minutes to prep, it's super inexpensive, and (most importantly) it keeps me full and satisfied for HOURS. Yes, please.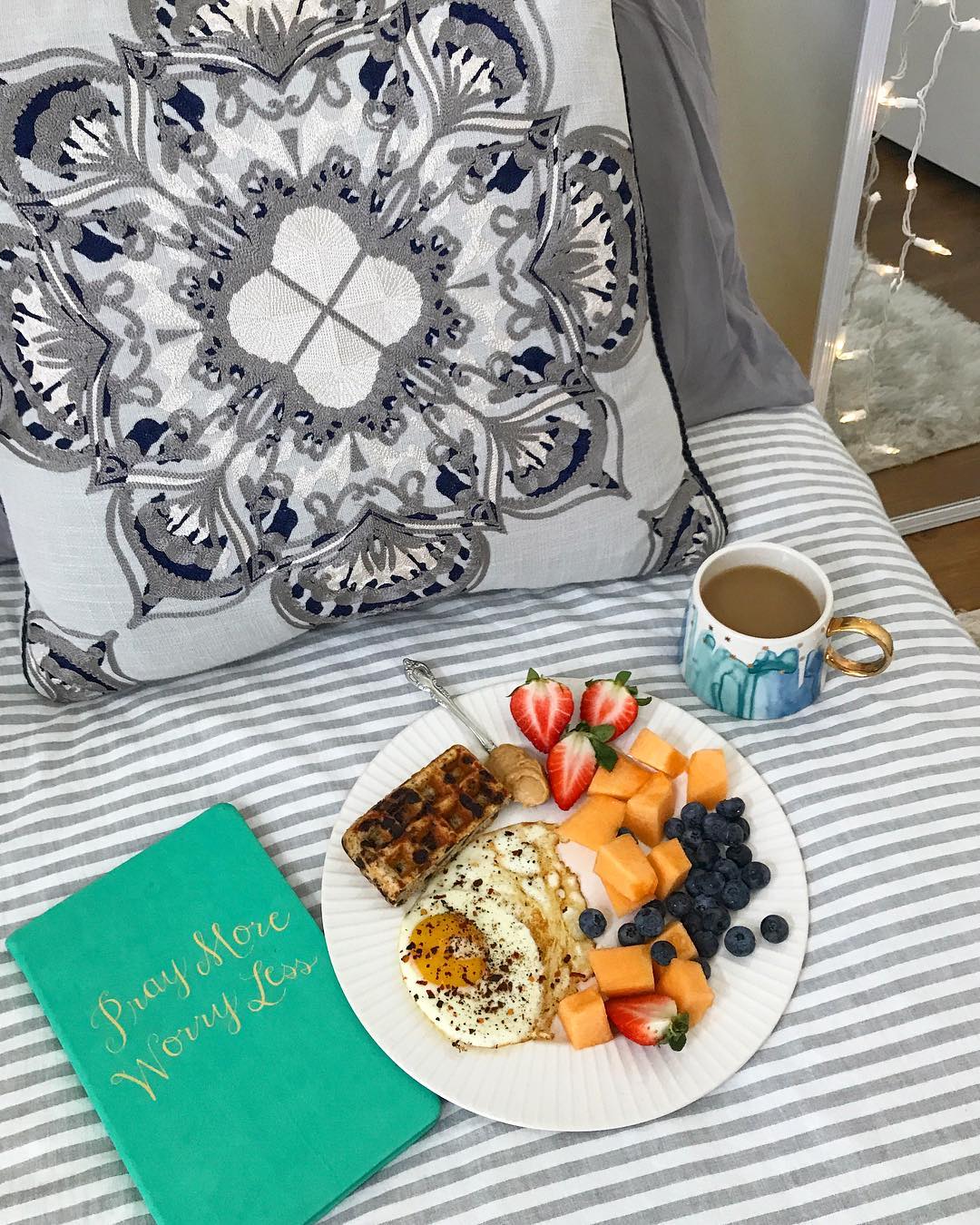 I almost always pair my yummy brekkie plate with a hot mug of coffee (and a splash of almond milk) and plenty of H2O to make sure I'm hydrated. Simple and satisfying!
How about you?? What's your fave brekkie?!