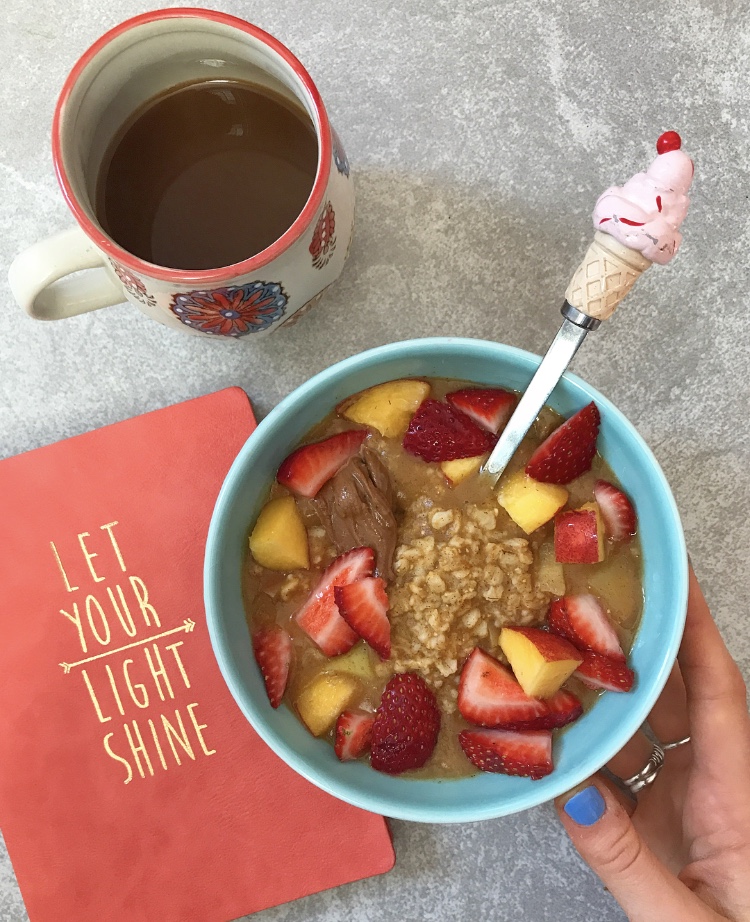 Hello MAY! We've been waiting for you!
…wait, what, MAY?? Does anyone else feel like April flew by?
Honestly, I woke up this morning feeling a bit anxious. I had just finished my breakfast (Hello healthy bowl of oats) and my mind was racing. So I decided to do a little deep breathing meditation. I opened up God's word and spent a few minutes praying. I was thanking God for blessings in my life (it's hard to stay anxious and worried when you're focused on being thankful). I was also praying for wisdom, guidance, and for safety for myself, my friends, my family and my community. I also found myself searching for a 'word' for the month, a 'focus'. I asked God to put something on my heart that could represent all the goals and intentions I was feeling. I opened up my journal and I started to write.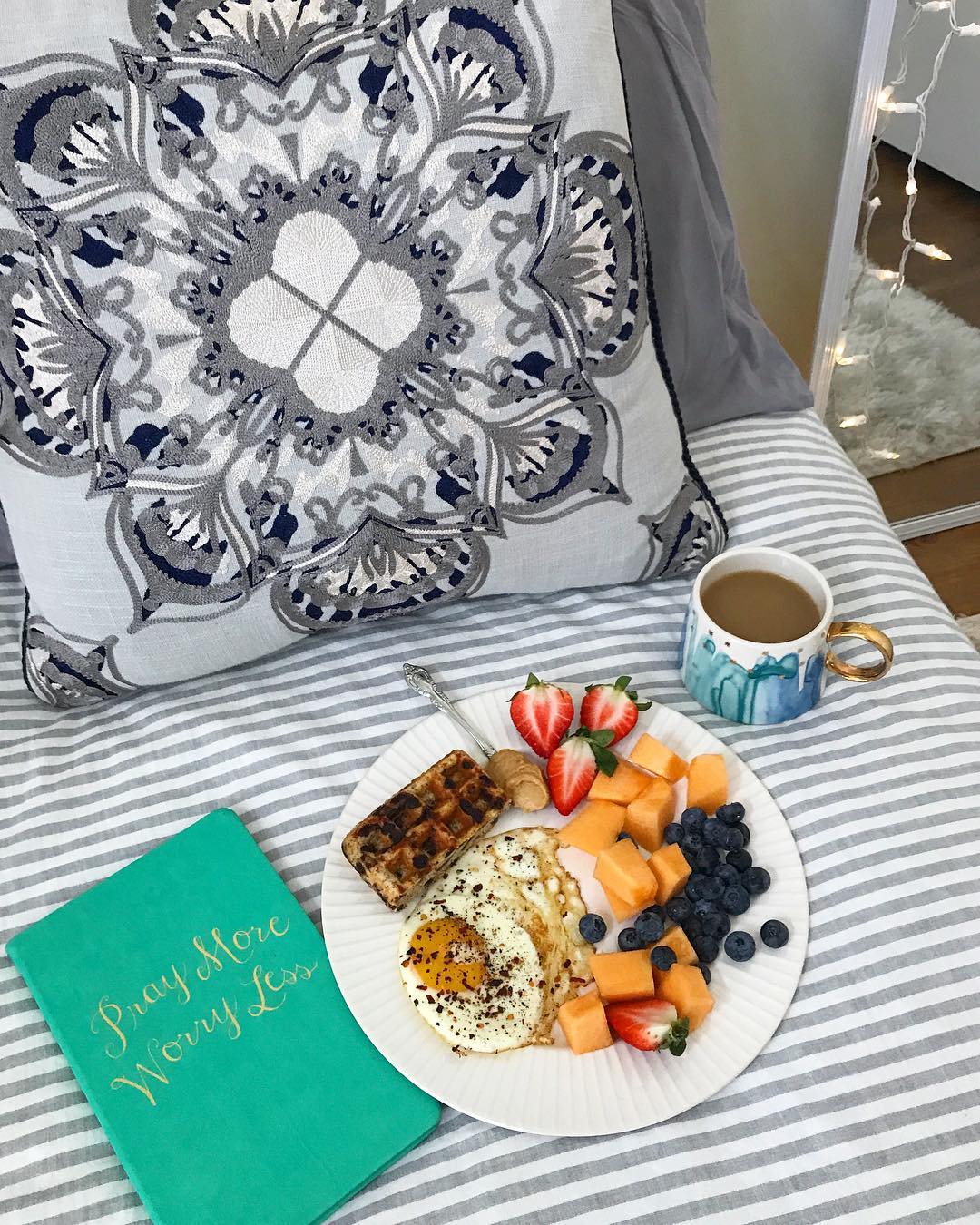 I'm the kind of person who cares more about intentions than outcomes, I'm naturally intrinsically motivated and I find that the only way to feel content and at peace, is to have the right intentions deep within my heart. The journey towards reaching your goals is just as important as getting there.
In my journal I wrote about my spiritual health, career goals, emotional well-being, community involvement, etc. I thought about my different intentions for each category and as I kept writing I found myself continually thinking of the word NOURISH. According to dictionary.com nourish means to- "supply what is necessary for life, health, and growth." It also means, "to cherish, foster, strengthen, build up or promote."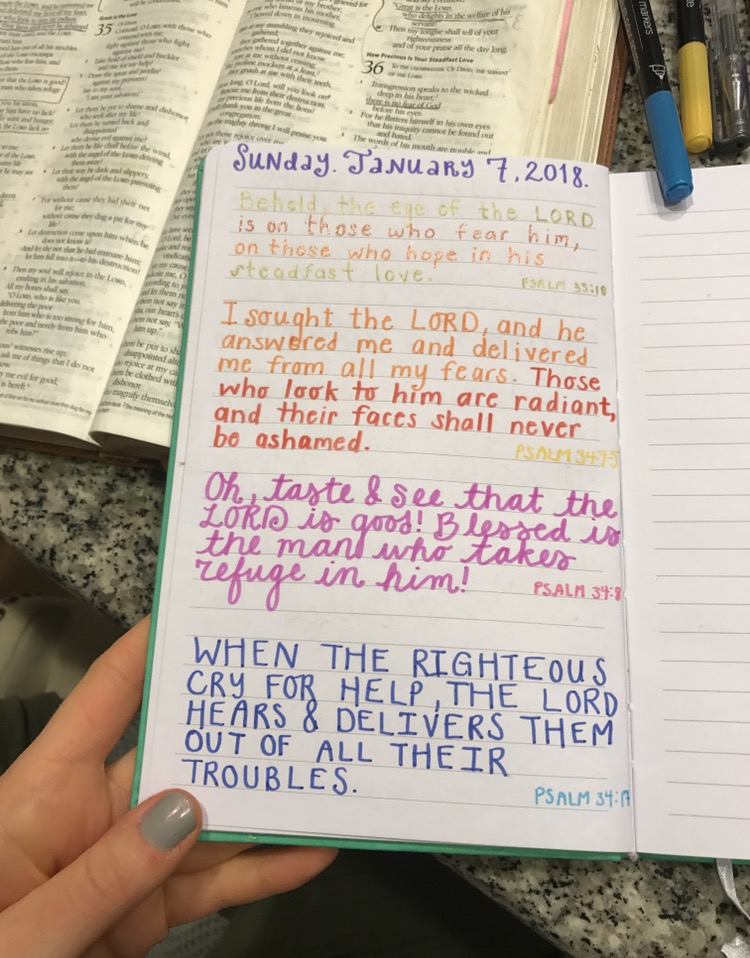 In each category I found myself coming back to this idea of nourishment and care… I don't like to set extreme goals (probably why I'm SO against dieting), but instead I prefer to set loving, gentle, realistic intentions that promote well-being, health, and happiness!
So when I think about praying more, I do so out of love and the connection I have with the Lord. When I think about eating healthy foods, I do so out of care for my body and a desire to be well. When I think about moving and exercise, my goal is not to punish myself, but rather to nourish myself, to strengthen my body and to feel my best! Same with career goals and relationship goals and emotional health goals. It's amazing what can happen when you set goals from a place of LOVE instead of FEAR.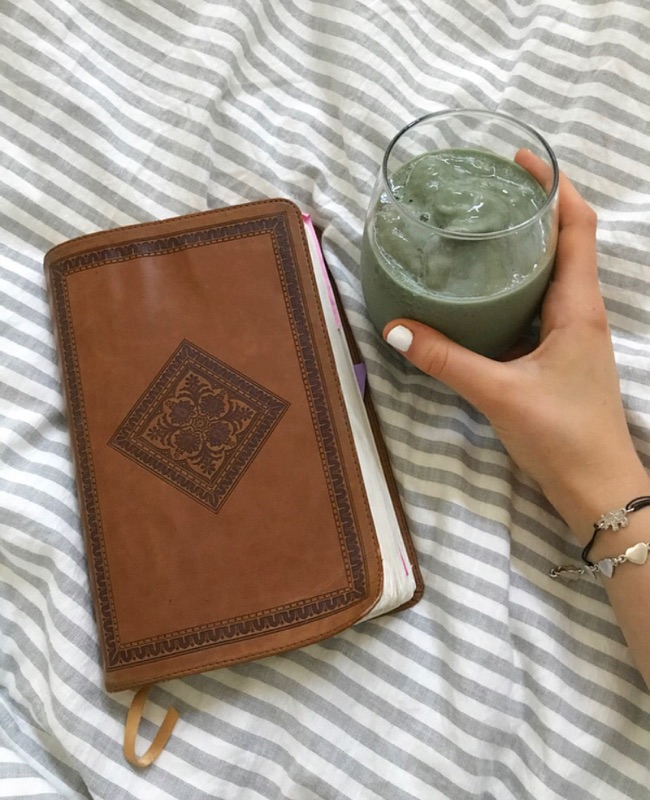 So… take a deep breath, pour yourself a hot cup of tea, do some gentle stretching, meditate on your favorite verse or quote. Be thankful, consider your priorities, and set reasonable, 'gentle' goals. Our attitude impacts all the little things we do each day, so why not choose to do everything with a little more care and love? Take time to NOURISH!