Over the past year I get questions about some of the things that I use and decided to make a Holiday Gift Guide 2022!
These products are things that I use on a regular basis.  Please note, I have two affiliate links and will disclose those items below on the list. 
Cooking for One Cookbook
My second cookbook, Cooking for One, came out in August of 2022.  With 167 pages of recipes, it's broken down into categories: eggs, poultry, pork, seafood, cheese, vegetables, tofu, beef and extras (such as conversion charts, etc.). If you shop via your sale flyer and chicken is on sale that week, you can easily jump to the chicken category and see if any recipes peak your interest.  Another great feature of this cookbook (and will be in every subsequent cookbook) are QR codes.  If you have a paid WW membership, simply hover your phone camera over the QR code and it will open your WW tracker and you can track directly from the cookbook.  This QR code will always adapt to whatever the WW plan is, so even if it changes a year from now, the QR codes will still be good.
Not on Weight Watchers?  No problem!  Each recipe has the calorie counts and other macros such as fat, protein, carbs and fiber.  To order, click this link.
As of this blog post publish date, it's received 122 FIVE STAR reviews – whoop!
Skinny Pizza Dough Second Edition
My first cookbook, Skinny Pizza Dough is a cookbook with recipes using my famous Skinny Pizza Dough.  While there are pizza recipes in there, such as the OG Skinny Pizza Dough recipe, it also has a gluten free skinny pizza dough AND a skinny pizza dough that is gluten free and dairy free.  When this first published on December 1, 2020, it was only an eBook.  People asked me over and over the last two months "I'd love to have a hard copy!"  Well, here it finally is on the two year anniversary of its first publication.  I've added some new recipes to this second edition as well.  You can buy it off Amazon in paperback or Kindle using this link.  If you'd rather have an eBook (like the last edition), you can purchase the eBook here.  Please note that the second option is a digital download only.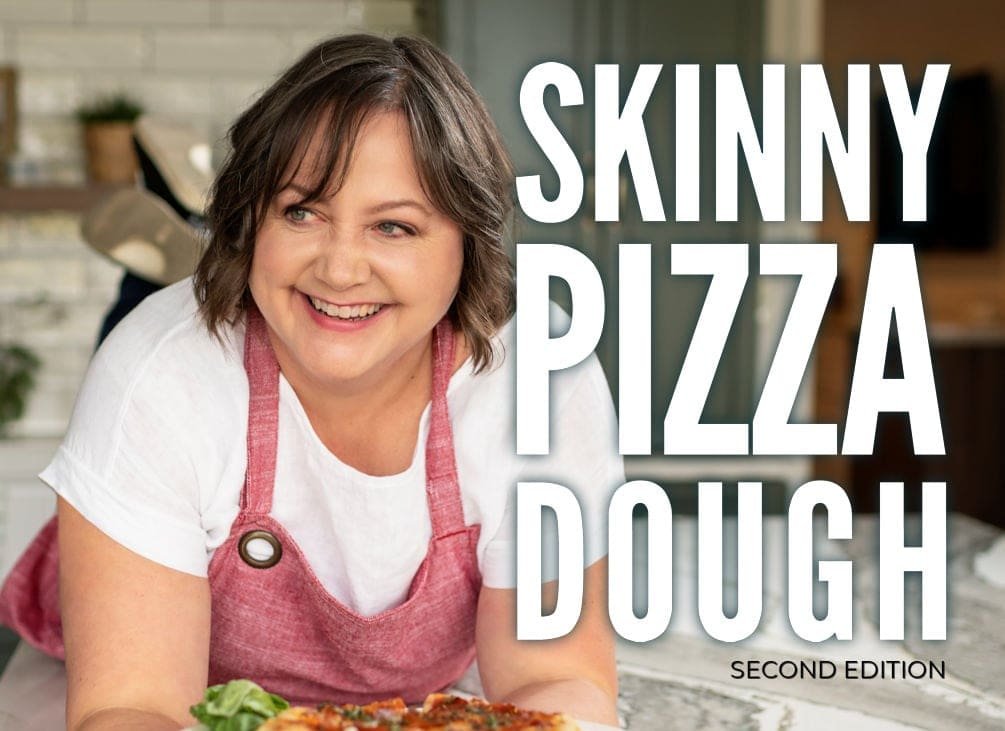 The Original Baking Steel (affiliate link)
If you have been following me any length of time, you know I've had a long love affair with my baking steel.  I had several baking stones over the years, but those inevitably would crack and break over repeated use at high temperatures.  Nearly 6 years ago, my daughter, son-in-law and Mom chipped in and bought me a Baking Steel and I've never looked back.  It is the only thing that gives me restaurant quality pizzas at home in a regular oven.  I have the original.  I also at one time had the pro, but that was way too heavy for me and I ended up giving that one away.  One question I get asked all the time is "do you leave it in the oven all the time?"  Yep!  I can put other baking sheets, muffin tins, etc. on top.  The only time I take it out is when I am using my Dutch Oven.  I finally have a discount code too!  Biz10 saves 10% off your purchase.  To order, click this link.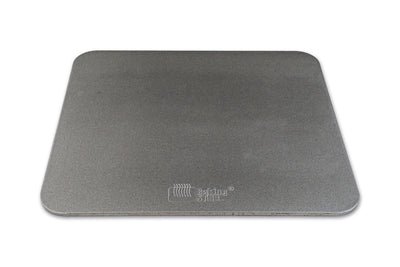 Baking Steel's Cherry Wood Pizza Peel
I love my pizza peel.  This one is very nice, and on the pricey side at $55 for the 14 inch pizza peel (which is what I have) or $65 for the 16 inch pizza peel.  When you are cooking pizzas at 500 degrees, it's nice to have the extra reach to get the pizza safely out of the oven.  Side note – since I bake my pizza on parchment paper, the pizza once cooked can get slippery on the parchment paper so no sudden moves taken it out of the oven.  I may have once or twice dropped it (cheese side down of course) on my oven door.  Because these peels are made of cherry wood, you do need to condition them about once a month with a food grade safe mineral oil, much like you would do with a wooden cutting board.  You can purchase them here.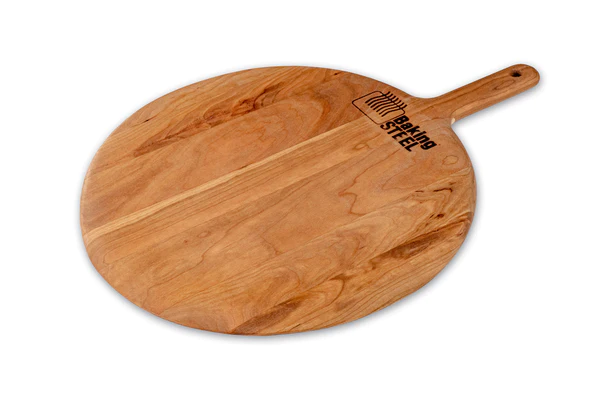 Thermoworks ThermoPop Meat Thermometer (affiliate link)
Early on in my cooking career, especially grilling, I did not have a meat thermometer.  I literally can't tell you how many times that I brought in whole chicken that I thought was cooked perfectly, only to cut into it and it be completely raw on the inside.  I've used many meat thermometers, but ThermoPop is my favorite.  Instant read in a second or two, you will never under or overcook meat again.  Click here to order.  They also come in lots of cool colors!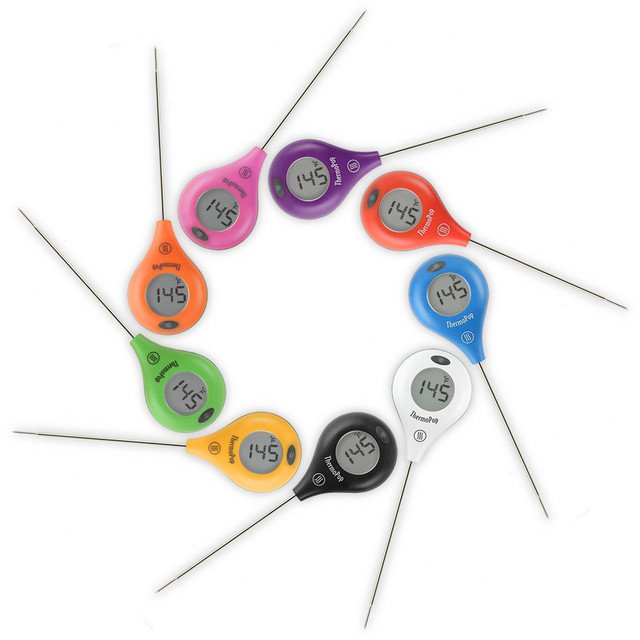 Pit Barrel Cooker
If you have a griller in your life, or want to up your backyard game, I love my Pit Barrel.  It is a slow cook smoker where the coals are in the bottom and you can hang your meat on hooks, or you can put your meat on the grill grate that is provided.  It literally is the best pulled pork or chicken or ribs I've ever made on this Cooker.  I've had this for probably 4 years now?  What I love about the Pit Barrel is that it is kind of a "set it and forget it" method for cooking large pieces of meat.  As long as I have my meat thermometer to check temps while I am cooking, everything I've made on the Pit Barrel has come out perfectly – especially the bone in ribeyes from Mariano's show in the photo below.  
If you want to purchase, check out this link here.
Instant Pot Coffee Frother
My friend Morgan gifted me this Instant Pot Frother last year for Christmas.  What I love about it most is that it has a froth setting for both cold foam and hot foam.  On WW, my favorite creamer to use with the frother is Starbuck's No Sugar Added Hazelnut.  At only 1 WW for 2 tablespoons, it's a good bang for your buck, even though it's on the pricey side compared to other coffee creamers.  Click here to find the Instant Pot Coffee Frother.  You can also find it at retailers like Target, Walmart and Bed, Bath and Beyond.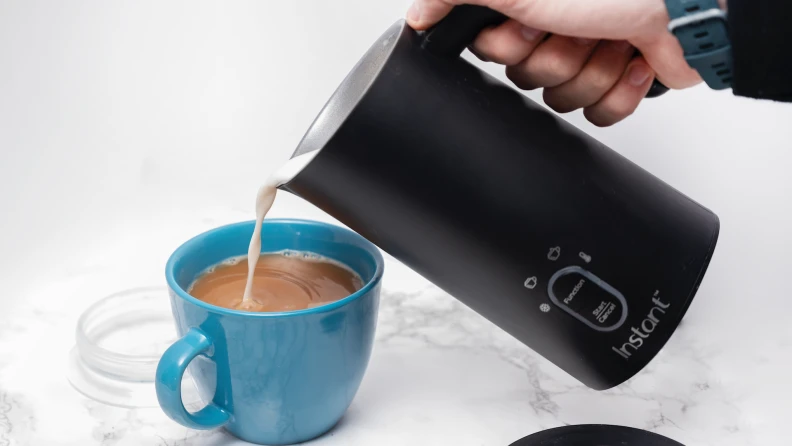 Tofudee Tofu Press
My friend Justin of Crowmoon Kitchen told me about this tofu press and I am obsessed.  You simply place your firm or extra firm tofu into the press, press down and seal and leave it in the fridge for several hours or overnight.  In the morning you will see all the water that has been squeezed out of the tofu.  It also works great to store any leftover tofu as well as it is an airtight container.  You can find the link here.  
Induction Cooktop
An induction burner is a portable cooktop burner that can be used on any countertop.  In order for your pan to work with an induction burner, it must be magnetic.  Simply place a magnet on the bottom of your skillet, pan or dutch oven, and if the magnet sticks, you are good to go.  It does take a while to figure out what temperature is low, medium and hot, but you can easily figure that out after only a few uses.  I like using this for videos and photography since my stove is in a dark place in my kitchen.  Hannah and Jacob got this for me for my birthday a few years ago.  You can click this link here.
Gooseneck Camera Holder
When I shoot my overhead cooking video reels on Instagram, I use this Gooseneck Camera Holder.  It has a clip that can be clipped onto a cabinet, or countertop and is strong enough to hold my iPhone 13 Max with the case on it.  With a lot of use, I replace mine about once a year.  It's only $22 so not too much of an investment.  Click here to purchase.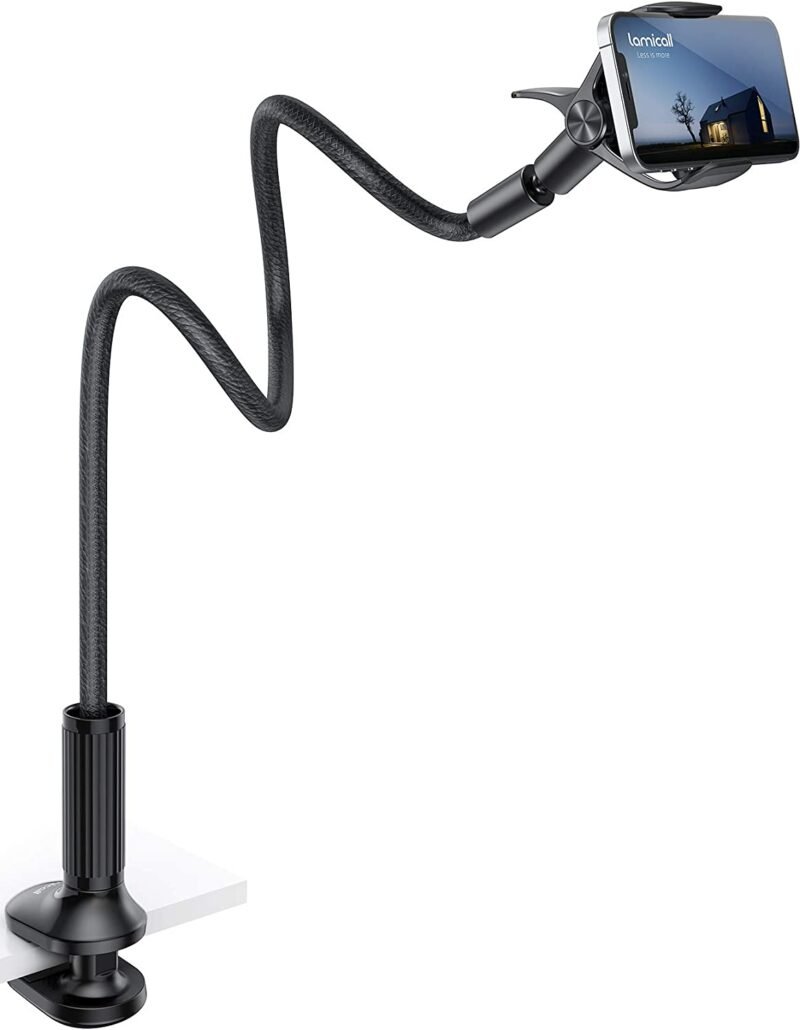 Joby Cell Phone/Camera Tripod
Now that Hannah and I are YouTube professionals (ha!) we invested in this cell phone/camera tripod.  Here is a snipet from the Best Buy website:
"The JOBY Compact Action Kit is a fully featured powerhouse in the range. Featuring classic JOBY DNA, touch points have been refined to give a fun yet functional vibe and of course, it pairs perfectly with other products in the JOBY family. Prepare to be blown away, the Compact Action Tripod actually features the same QR plate as the genre defining BallHead 3K which is found on the GorillaPod 3K Kit. The world of JOBY is now in a full size package. Swapping between supports has never been easier. This kit is also supplied with a unique phone clamp, which features cold shoe mounts on both ends. With that sort of radness you get to add a light at one end and a mic at the other. Let the vlogging commence. The phone bracket also rotates within the mount, so you can swap from landscape b-roll to portrait dance-off in a matter of seconds. The pistol grip is both ergonomic and intuitive. Content creation on the go has never been so simple. There is even the option to lock out the panning feature so you can shoot in true movie mode. With a weight capacity of 3.3lb, this killer tripod also has super fast level leg locks on its legs. The dream has become a reality."
We absolutely love how easy this is to use.  It's tall enough that it can shoot videos while we are standing up, and get short enough that it can sit on our counter for a stable close up.  I bought mine at Best Buy, and if you are thinking of upping your video game, this is a great initial investment of only $79.99.  You can also add onto this product by getting items such as an external microphone. You can purchase through this link.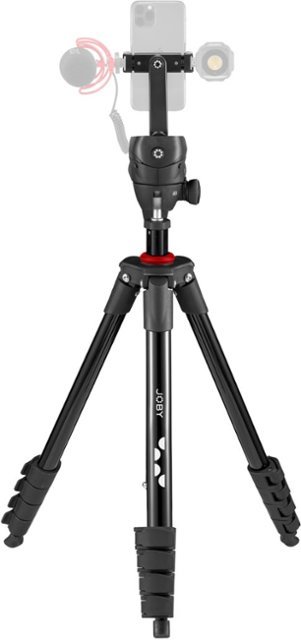 MaD Seasoning
My friend Matt on Instagram has THE BEST all purpose seasoning.  I put it on everything from roasted veggies, to whole chickens and everything in between.  His seasoning salt is all natural, no MSG, vegan and gluten free. 
MaD stands for Make A Difference.  Like me he was working in a career that didn't fulfill him as much anymore, and he started selling this seasoning and is very active on TikTok and Instagram.  You can find his seasoning here.  I love watching his videos because he is an avid outdoorsman and cooks outside nearly 100% of the time.  You can find his Instagram here if you want to give him a follow.
Yeti Coffee Mug/Travel Mug
I worked with Certified Angus Beef for a couple years, and one of the swags we got during a beef tour visit, was these personalized Yeti mugs.  It keeps stuff both hot and cold.  I thought I would never own one because they are on the pricey side, but I use this mug all the time, especially in the car. 
I love the fact that it doesn't sweat and it doesn't keep coffee so hot you can't drink it for two hours.  They have several varieties and sizes to choose from.  They are available online here, or also at local retailers like Walmart and Target.
Costco Slippers 
Hannah makes fun of me because we play a game at my house called "are these slippers or shoes?!"  My theory is that if slippers have a sole on them, they are both indoor and outdoor shoes.  I recently purchased a pair of these slippers and have been wearing them ever since. 
Being diabetic I technically should never walk barefoot in case I step on something and don't feel it.  While I still have full feeling in both feet (and want to keep it that way!) these slippers are great for indoors and a trip to Goodwill.  Click here to purchase online or at Costco.  Don't have a Costco membership?  You can find them on Amazon, but they are $20 more than Costco – gah!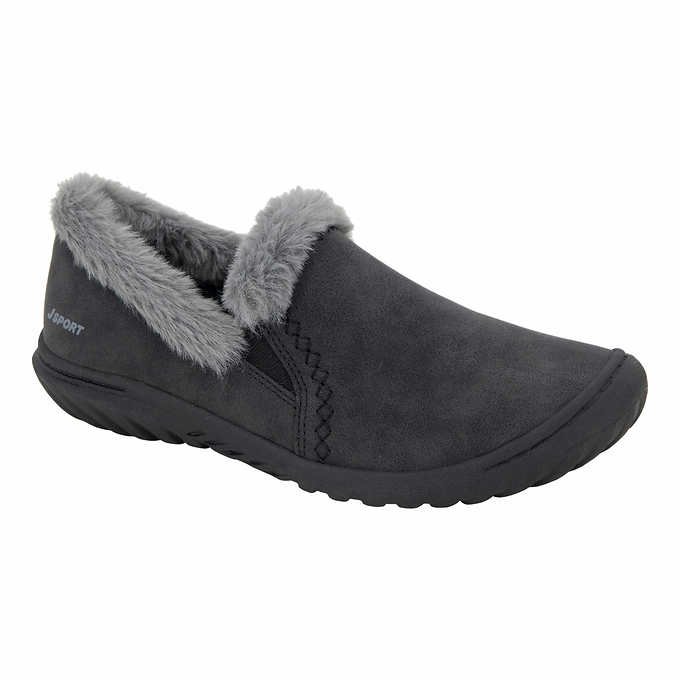 Pizza Rocker
A pizza rocker is great not only to cut pizza, but to also make quick chopped salads.  I just throw my greens, veggies and mix-ins on a big cutting board and chop up all the ingredients.  You can find a pizza rocker in most kitchen supply stores, like Bed Bath and Beyond.  I bought mine at a local kitchen store.  You can find them online here.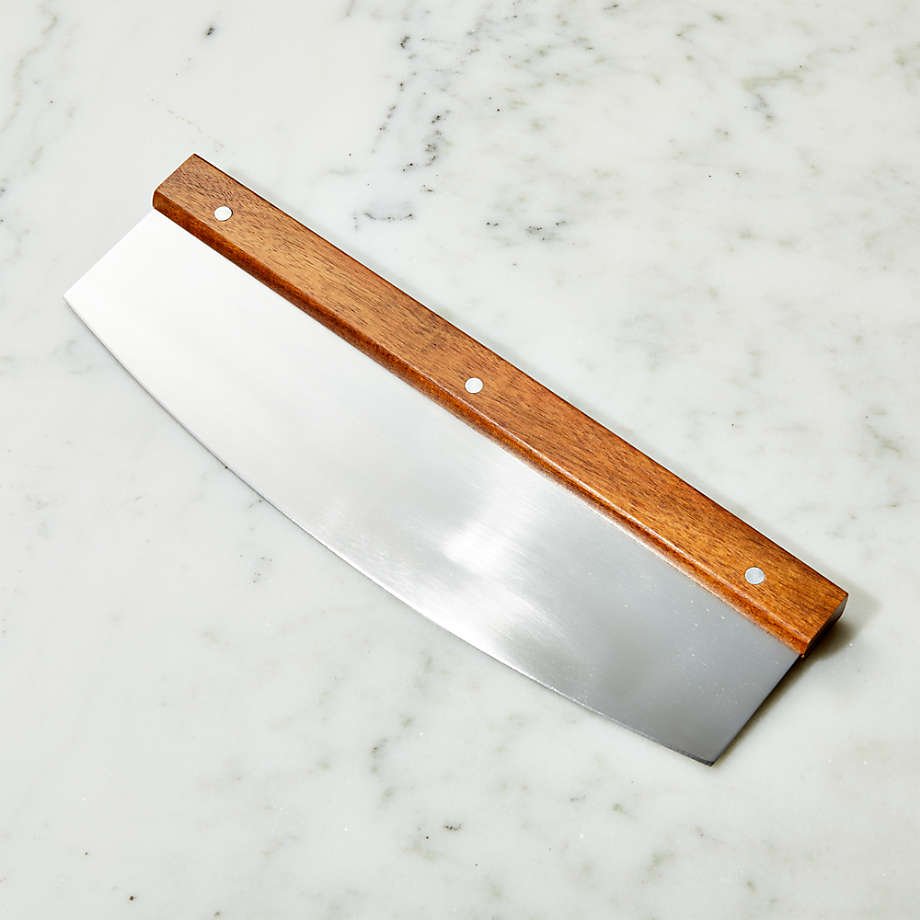 Pizza Roller (aka Pastry Roller)
This was gifted to me by one of my followers and I use this almost exclusively to roll out my pizza dough.  Also called a pastry roller, this is inexpensive at about $14.  You can purchase it here.
Marquette Dutch Oven
This company gifted me with their Dutch Oven to do a campaign on YouTube.  They somehow thought I had 100,000 subscribers when at the time I only had 1,000.  I asked if I should send it back, and they were generous enough to let me keep it.  Dutch ovens can costs 100's of dollars.  This one is extremely well made from a company in Michigan.  I've had it for over a year and use it at least once a week. 
Made from cast iron and finished with three layers of enamel, this non-stick, non-toxic Dutch oven is your go-to kitchen staple.  They come in lots of fun colors too!  Mine is a 4 qt. but they also have 6 qt sizes.  At $79.95 this is a great kitchen investment.  You can check them out here.
Lilac Market Headbands
I've had the pleasure of meeting Kelsey, the owner of Lilac Market Headbands, in person when she was traveling through Chicago with her then boyfriend (now husband!).  She was on the premed track in school when her side hobby of making headbands became a full business with employees and warehouse.  I love these headbands because not only are they soft, but they stay put. 
When I workout with a headband I want my bangs to stay off my face and not even think that I am wearing a headband.  With tons of colors and patterns, you will be hard pressed not to find a headband that not only you love for yourself, but for that special someone in your life.  Makes a great gift!  If you sign up for their newsletter, you can get 15% off your first order.   You can check them out here.  Only $10 each!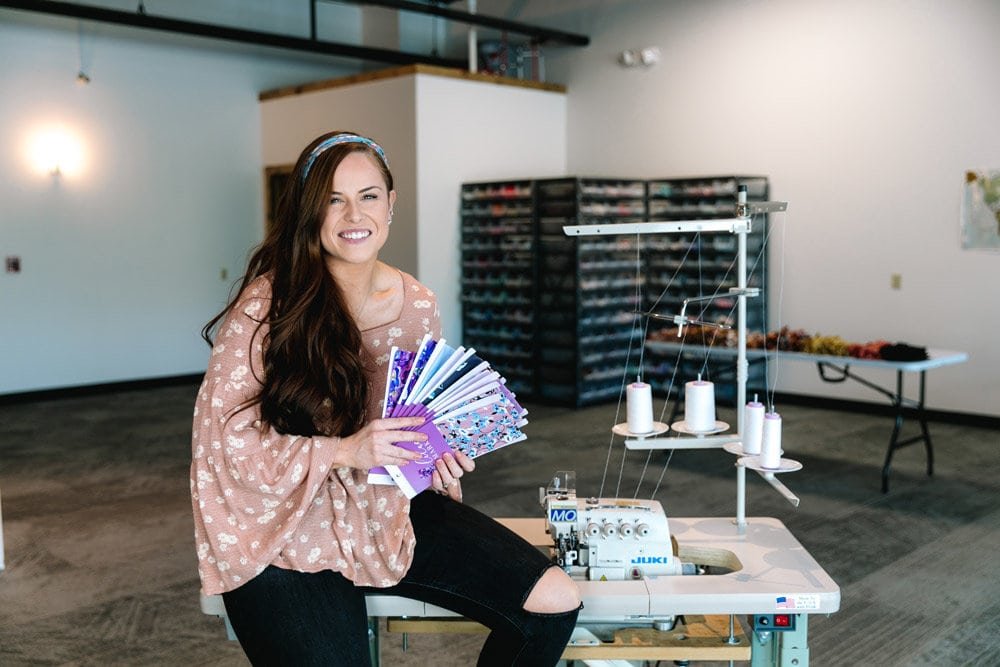 Bench Scraper
This is one of the staples in my kitchen.  At around $11, I use it to work my skinny pizza dough, and use it to scoop up chopped veggies to transfer into a stock pot for soup.  I also use it to scrape down my counters after making pizza or pasta or anything that is messy.  I like this one because it also has measurement conversions and a ruler.  You can purchase it here online, or at Walmart or Target.
Hexclad Skillet/Wok
I bought Hexclad after seeing it advertised last year and was wondering if it was worth the price, and I can say it definitely is.  If you are looking to stock your kitchen with a wok or skillet that will last for years to come, these are amazing.  This patented hybrid cookware brings together the performance of stainless steel, the durability of cast iron, and the convenience of nonstick. 
It also has a lifetime warranty, metal utensil safe, non-tox, oven safe, dishwasher safe, non-stick, induction ready (can be used on the induction burner I mentioned above) yet the handles stay cool.  I have the 8 inch skillet as well as the wok.  These are not cheap pans, but if you are stocking up your kitchen or possibly setting up a kitchen for someone who recently moved out, these will last for years to come. 
I also love that you can buy a set, but also just one piece at a time if you want to space out your purchases.  You can purchase them here.

Chili Crunch
Hannah and I recently discovered Chili Crunch by local Chicago Chef Stephanie Izard at Mariano's and we are completely addicted.  It's a seasoned oil that has crispy bits of stuff in it and is perfect for drizzling over fresh cooked rice, or over stir fry, and I also drizzle it into my ramen soups.  You can find it in most grocery stores in the Chicagoland area, or you can purchase online.  Great gift for the foodie in your life!  You can check them out here.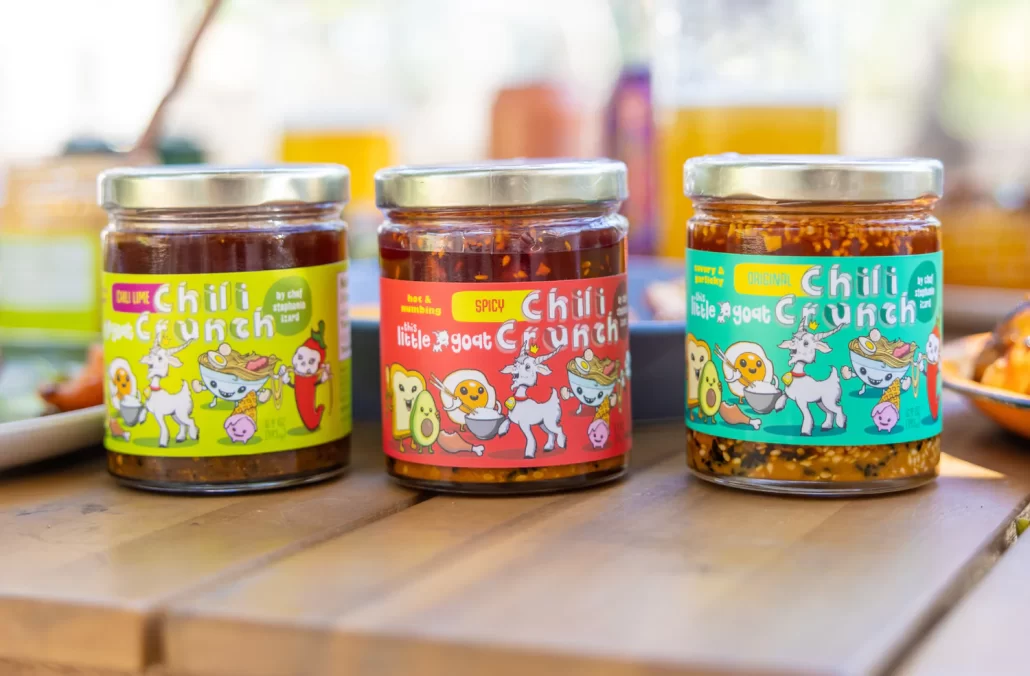 Makeup over 50
This past March I went to my friend and IG managers home in Boca Raton.  Erica was shocked when I told her at the age of 54, I have never once stepped foot into a Sephora.  When asked why, I told her it was too intimidating because every aisle looks exactly like the one before it, only with a different person's name on it.
We spent about an hour shopping, trying different products, until Erica felt I had all the basics I needed for everyday makeup.  Please note:  all the items in the blog post link where I show all the different items came to a total cost of $319.  But the best part is that all of these pieces can be bought slowly. 
If you were to buy anything off the whole list, I highly recommend the Dr. Jart BB cream.  My face tends to have red tones and this evens me out.  Usually it's the only makeup I wear if I wear nothing else.  You can find a comprehensive list of the makeup I bought in this blog post.
Disclaimer:  All opinions of these products are my own.  Even though I earn a small amount from Baking Steel and Thermoworks, all other links are not sponsored in any way.  
I hope you found this list helpful this holiday season. 
Happy Holidays from My Bizzy Kitchen!