I own nine of the most devastatingly embarrassing books ever written. They might be the only books that attempt to algebraically prove the existence of God 14 pages after the words, "I don't want to touch his penis." Actually, that's probably not true – the books are my teenage diaries, and there's nothing unique about the humiliating and exhilarating experience of being a 14-year-old girl.
If there's one thing in the world I never want to be again and wish I never had to be in the first place, it's a teenage swot with PE in the morning. When I ask female friends if they think being a teen was uniquely awful, one replies "uniquely awful and uniquely special" – but I don't think that is something I ever felt. I love to see the magic of girlhood represented in coming-of-age movies such as Lady Bird and Booksmart, but I look back at my own adolescent self and see a floundering fish who hurt and was hurt with little meaning or beauty.
I'm reflecting on this time because I recently began rereading my diaries, spanning from May 2006, when I was 13, to April 2010, two months before my 18th birthday. Flowers, butterflies, Eeyore and a "sexy" red boot adorn the covers of the books that chronicle everything from my first kiss to losing my virginity. These nine notebooks chart the development of my eating disorder all the way up to the "prom!!" night, when my period returned after years of starvation.
In one of my earliest diaries, I was worried because I "cheated and used a calculator in maths"; I also started boycotting Nestlé. In one of my last, I went to a house party and: "I told everyone I thought I was fat, and then I spilled drink on the carpet and then I came home."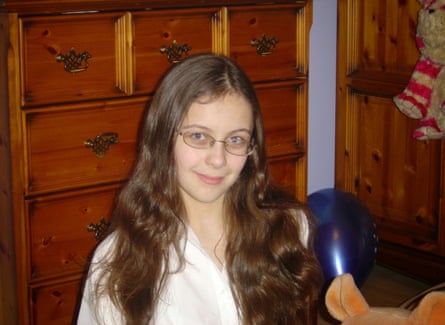 When I first started flicking through my diaries after rediscovering them at my parents' house, I thought sharing them with the world would be funny and nostalgic. They are a time capsule of millennial girlhood, littered with references to webcams, epilators, chain emails and running out of phone credit. The instant messaging tool MSN is the best supporting character in my diaries; I spent hours every evening chatting with friends, often directing boys to a quiz I created on the social network Bebo entitled, "Are you perfect for me?"
Yet rereading my diaries cover to cover was far sadder than I anticipated. They reminded me that teenagers are uniquely cruel – not in the cartoonish way we see in teen romcoms, but in ways that are more insidious and mundane.
I realised the value of confronting this cruelty when I went to see Are You There God? It's Me, Margaret, based on the 1970 Judy Blume book. I laughed and cried throughout the film, but left troubled and disappointed by the ending. In the story, 11-year-old Margaret Simon ostracises and insults Laura Danker, who hit puberty early. At the end of the film, Margaret extends her friendship to Laura, inviting her to dance cinematically in the sun. Yet in the book, although Margaret feels guilty for picking on Laura, there is no friendship and no dancing, and her apology goes unaccepted.
The book got it right, I think. To be young is to make unfixable mistakes. There isn't a teenage girl alive who doesn't feel the pressure to be perfect, and I hate that movies and social media might add to that. My diaries, I can say with confidence, most definitely won't.
---
I am absolutely certain that if anyone had been around to measure it, I'd have been awarded the Guinness world record for number of boys fancied in a week. The first four pages of my first diary contain six boys' names. Thirteen-year-old me somehow fancied Luke, Josh, Carl, Harry, Mark and Peter at the end of May 2006. Actually, I didn't fancy Peter – in a move that sees me inexplicably brand myself "Lady Macbeth" in my diary – I told Peter I loved him on MSN so he would say he loved me back, and then I replied "oopsy whoopsy" and left the chat.
I was a freaky, geeky kid with wonky wire-framed glasses and frizzy brown hair down to my boobs. Feeling ugly and wanting to be called beautiful was a desperate combination that made me do desperate things. As a result of my low self-esteem, I regularly manipulated even geekier boys into fancying me for an ego boost.
Here's a text from Josh transcribed in my diary on 16 March 2007 when I was 14: "Hey mia. How u doin. I reeli miss u. I wish u wud say yes 2 me. I can't bear not being with u. Pleez make me the happiest person ever and just say yes to me – pleez. I luv u soo much. C u l8r sexy. Luv Josh xxxx"
I didn't have any credit on my phone so I didn't text him back. In the end, I relied on this kind of external validation from boys for well over a decade, and it often made me behave very poorly. When we discuss teenage mental health today, we often talk about unwanted male attention. Yet I can't help feel we often ignore something that is ever-present in all nine of my diaries: desperately wanted attention.
My first two diaries were dedicated almost entirely to a boy who would later come out as gay. "Top 10 reasons which show Harry fancies me," I wrote in an early diary entry (funnily enough, I was probably learning the definition of "dramatic irony" in English class at the time). One of the reasons inexplicably reads: "I am mysterious to him." Still, somehow Harry was my first kiss. "OH MY GOSH!" reads the double-underlined entry on 17 July in my second diary – a charm from inside a Christmas cracker is stuck on the page because Harry and I pulled it before I pulled Harry.
I'm not exactly sure how I ended up so boy-obsessed – I have fancied boys if not from the moment I was born then very soon after. I couldn't go for a splash in the pool or a play in the park without hoping I'd find my Prince Charming, and I have a distinct memory of hoping a teenage supermarket cashier liked the look of me in my Tammy Girl top when I was 10 (mercifully he didn't). So even though I had lots of other things going on in my life – a big group of friends, Saturday drama club, saxophone practice – boys filled my diaries. It's the hours and hours I spent talking with them on MSN, hunched over the family computer in my parents' bedroom, my dinner plate resting on the mousepad, that I found the most important thing to record.
I had my long hair shorn into a choppy bob on 21 September 2006, and a cool (cool!!) boy in my tutor group gasped and said, "You're actually pretty!" In hindsight, that was generous (I spent years missing the back of my head with my hair straighteners), but it's probably not a coincidence that less than two months later I had my first proper boyfriend. "Rob is sexy now he's emo," I wrote after our first MSN conversation. Soon we were pretending to be 15 so we could see Tenacious D in The Pick of Destiny at the cinema. Yet translating a romance that blossomed online into real life was unspeakably awkward – "I hope I don't have lunch crumbs all over me!" I wrote the night before our first lunch date. After: "We held hands but my hand sweated – ARGH." The words "awkward silences" started to feature frequently in the pages.
This March, the New York Times invited 12 kids aged 11-14 to talk about life. Readers reacted with horror when two boys said they preferred being online to existing in real life, with one 11-year-old saying: "When I'm online, I can mute myself, and they can't really see me. I can't just mute myself in real life." Yet I don't believe it's all that new. As a teenager, I could malleate myself on MSN, Myspace and Bebo until I was someone I wanted to be, and then freaked out when I had to just be me.
Things went wrong with Rob when I asked him to touch my boobs. I can't actually recall feeling sexual desire at 14, but I do recall thinking I was supposed to tick off the next box in our relationship. In a bullet-pointed list of reasons for and against becoming more intimate, the "for" column said: "I love him / He loves me / I want passion." Against: "Only 14 / Only dating a month and ¾ / Mum / God."
In the end, as a result of my misunderstanding of American popular culture, I mistakenly asked Rob to go to "third base", which actually means touching below the waist. Long story short, through no fault of his own, he tried to put his hand down my pants and I pushed him away. "I hope he still loves me," I wrote.
Exactly a week later, Rob broke up with me – not because I wouldn't "put out" (as the American pop culture I devoured would have me put it), but probably because the whole thing was just too mortifying. One of his friends started shouting "third base" at me in the school corridors.
I don't find these memories in any way traumatic or disturbing, and yet I'm troubled by how soon afterwards my diary entries took a turn. The day after the breakup, "I feel fat and ugly."
---
Listen, I didn't develop an eating disorder because a guy put his hand down my tights while we were watching Family Guy, and then dumped me a week later. I couldn't tell you why I developed an eating disorder. Social contagion from another girl who stopped eating lunch? Sympathy pains for my grandma who was starved in Siberia as a girl? The fact it was a storyline on Hollyoaks at the time? I honestly don't really think anorexia has just one cause. I mean this was the 00s! Everyone was doing it!
Still, a week after Rob dumped me, I purposely burned my hand on the bathroom radiator. Rereading, it's scary to see just how fragile I was. Two months after the breakup, I was listing the positives and negatives of my day and wrote "garlic bread" under negatives. At this point, I just wanted to eat less. With the caveat that I don't want to blame any boys for the fact I starved myself, my eating disorder really ramped up when Evan Yates dumped me a week after giving me amnesia.
Evan Yates first appears in my diary on 3 June 2007: "Useless Evan Yates hit on me, practically asked me out and wants to sit next to me in religious studies tomorrow." But by 7 August: "I could plausibly see myself marrying him." I turned 15 and we dated throughout the summer holidays. On 30 August, one of the last days of freedom before school began again, we went to the Lightwater Valley adventure park and snuggled up to each other on a ride themed around sewer rats.
Afterwards, we met two of his friends near his house and somebody suggested a piggyback race. I fell over the top of Evan's back and smashed my glasses, which pierced the skin next to my eye. I ended up in A&E with concussion and temporary amnesia, asking my sister every two minutes why she was wearing my dress and forgetting I had a boyfriend, my friend had moved to France, and the last Harry Potter book had come out.
On 6 September, exactly seven days after my memory loss, "Evan dumped me. On MSN. No real reasons." Even more shockingly: "He changed all his relationship statuses to normal BEFORE he dumped me." As far as "inciting incidents for an eating disorder" go, I wouldn't swap it.
---
Rereading my five diaries up until this point, I haven't felt much other than amused, but soon I'm sobbing. "Truly, my face and body but mostly personality make me ill," I wrote on 22 September, when Evan had a new girlfriend. "I feel I want to die purely from laziness." On 23 September, I was listing what I was eating: "Apple, gum, two handfuls of Special K" and aiming to eat 600 calories a day.
On 24 September, I was estimating that there were 15 calories in a single Nik Nak, and a day later I'd written the word "shocking!" next to the words "six pieces of pasta". Soon, my entries became the words, "apple, gum, ice" repeated over and over again.
Today, reading my diary, I think: what a pointless waste of time. What did I have to go and do all that for? Real life resists a narrative, and in the abstract I can't see the path from MSN flirtations to starvation. But reading one diary after the other, it's comically easy to see. All I wanted was to be loved – preferably by everyone, preferably all the time.
On 3 October, my eating disorder was discovered because I'd been flushing my dinner down the toilet and the pipes were blocked. By this point, my BMI indicated I was "severely underweight". My fifth diary ends in October 2007 and my next one – a blue notebook with three star stickers on the front – doesn't start until April 2008. By that time, I'd gained some weight but no perspective. The reason I started writing again was because I desperately wanted to find a date for my year 11 prom.
I remained a functioning anorexic until university; I was no longer alarmingly thin, but I still counted calories and exercised religiously. I graduated from flushing my dinner down the loo to wrapping it in toilet paper and throwing it in the bin on the way to school, meaning my schoolbag smelled horrific and I hurt a friend's feelings by snubbing her on the walk to school.
My period returned on 9 May 2009, the night of the year 13 prom, which I'd wangled a ticket for even though I was only in year 12. I made out with a boy I fancied from the newspaper club and, in an elated mood, allowed myself to eat Hula Hoops when I went for a sleepover at a friend's house afterwards. When I went to the bathroom to change into my pyjamas, I saw the blood in my pants.
---
It's unfortunate how a hatred of the self leads almost inevitably to a hatred of others. In popular culture, a teen girl is either a nerd or a bitch, but I was very much both. In stories, people are either bullies or bullied, but again, both.
In my second diary, I gave out my 14th birthday party invitations in front of a girl named Betty who wasn't invited. I wrote that she had "80s man hair" – whatever that means. On my actual birthday, she sent me mean emails and I replied "just as meanly". She then printed off only the ones I sent her and showed them to all our friends. "Louise thinks I'm a bitch because she's so easily manipulated to Betty's views," I wrote, before drawing a picture of a thumb and writing a poem called The Multi-Layered Shadow.
"Why does no one think I'm nice? I am nice," read the early pages of my 2008 diary. I was thinking of giving up my place in my friends' prom limo for a girl who didn't have one and I clearly viewed this as the ultimate sacrifice. Yet I didn't really know how to feel compassion towards others – only one line was dedicated to a friend going through a difficult time with her parents' divorce.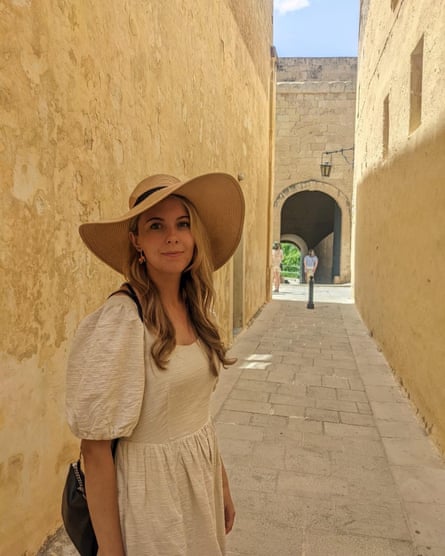 My best friend at that time was both wealthy and astoundingly pretty, and everyone fancied her, which made me lament: "What about ugly, fat but entertaining people? Not a soul to love us." Yet I refused to give out the love I craved, slamming my bedroom door in my mum's face and shunning another friend. "Y'know I'm kinda being mean to Rachel," I wrote on 27 May 2008, "Well, ignoring her … just … She's so desperate for me to like her she's being too nice." By August: "I don't know what's wrong with me, I just distance myself from certain people, can't look at them, for no real reason." I ended the entry, "Why am I such a bitch?"
It would be easy and satisfying to paint myself as a victim. To write about the time in April 2008 when someone close to me, "poked me in the stomach and said I was a bit fat and asked if I was pregnant" while I was recovering from my eating disorder. But I know I was also a villain. When I started to get invited to the parties of more "popular" kids, I abandoned old friends. On 19 July 2009, I saw texts from Rachel's mum on her phone saying she shouldn't let me bother her, I would "never change", and I was "petty and vindictive". I vowed to change and completely failed.
The funny thing about low self-esteem is that it's not mutually exclusive with being astoundingly cocky. I was a brash, biting, wacky teenage girl, who ran for head girl dressed like the moustachioed man in the 118 118 adverts. "I accidentally stole alcohol from the store room" at bars, and callously labelled other girls "slags" and "sluts" in my diaries. In August 2009, I had a first date with a boy who was proper enough to come to the door and meet my parents before he drove me to watch shooting stars. It was ostensibly everything I'd ever wanted from the moment I started my diaries, and then I cheated on him by making out with three Australians from a visiting rugby team in a single October night.
---
I still feel shame about my adolescent actions and the way I continued to hurt people in new and inexcusable ways into my early 20s, when adolescence was no longer an excuse. It's not up to me to forgive my former self, but perhaps I shouldn't hate her so much, because I desperately, desperately, want today's teenage girls to forgive and stop hating themselves.
I stopped writing in my diary because my A-level exams took over, but how did I stop being the girl inside them? How did I get over my eating disorder and desperate attention-seeking, and learn some much needed empathy? I can't say. The simple truth is that it takes some of us longer to learn how to treat others and ourselves, and I think that should be OK to admit.
Still, in the end I found out my friend was right about girlhood being "uniquely special". My diaries tell only half the story. When looking through old photos after closing my last notebook, I stumble on a video of me and a friend dancing in a field aged 16. It was dusk, and the lilac clouds were low on the horizon. Sonny & Cher's I Got You Babe started playing as we spun around simultaneously.
"They say we're young and we don't know / We won't find out until we grow," the tinny music soundtracked our spins. You couldn't write it – and I didn't. These are the kind of things I never bothered to record.
My last teenage diary is a red textured notebook; in the first pages, I stuck a prescription for the morning-after pill, which I took after losing my virginity, even though we used condoms. "I lost my virginity on Friday 19th Feb '10 at 2pm-ish," I wrote. The diary ends with me working in a fish and chip shop, worrying about exams and deeply disturbed because, "my friend took [the drug] M-Cat". There is no profound last line, but in my penultimate diary I wrote something 10 days before my 17th birthday that speaks to me from the past. "I'm just a little girl," I wrote. "And I completely forgot that."
All names in the diary have been changed