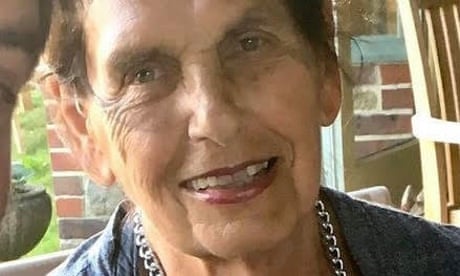 My mother, Jennifer Preston, who has died aged 89, lived a long and varied life, characterised by care for others, especially children.
Jennifer's career in education and charity work spanned more than 60 years, which enabled her to have a positive impact on the lives of hundreds of children and families. From around 1971 she worked as a freelance educational consultant, and taught children with complex special needs to read at the Cheyne Centre in Chelsea. She was proud that she once taught Nigella Lawson at the Vale school, a private preparatory school in Chelsea, where she worked, as the school secretary then a teacher, for about 10 years from 1959. Her interest in children with hearing impairment led her to co-author a respected text called Hearing Loss (1985).
Yet it was her work in epilepsy that was perhaps closest to her heart, driven by the death of her 22-year-old son, William, in 1988. He died of a then little-known syndrome called sudden unexplained death in epilepsy (Sudep), which disproportionately affects young people. Jennifer channelled her grief into producing Epilepsy and the Young Adult (1990), a booklet designed to help those who are diagnosed in their teens, and, with other bereaved families, founded Epilepsy Bereaved, now Sudep Action. As well as serving as a trustee into her 80s, Jennifer volunteered as a point of contact for people who had been recently bereaved.
Jennifer was born in Paddington, central London, to Sir Laurence Kirwan, an eminent archaeologist who worked with military intelligence, and Joan (nee Chetwynd), a Wren. Sir Laurence later went on to become head of the Royal Geographical Society. Her parents separated when she was four, divorcing later. From the age of seven, Jennifer went to Mayfield boarding school in East Sussex.
In her late teens, Jennifer became one of the last eligible society debutantes to be presented to the Queen (the practice was stopped in 1958). She was more intent on adventure, however, and after Mayfield became a librarian in the London Library (1952-54) before going to Rome, in 1956, where she worked as an au pair, and then to the Sorbonne in Paris to do French studies (1957-58). Jennifer travelled extensively, including to the Middle East. Her love of travel never left her and she made her last trip overseas to Australia in 2020, at the age of 87.
In 1965 she married naval historian Antony Preston. Initially living in Chelsea, in 1967 they moved to a house in Fulham, where Jennifer would remain for the rest of her life. They had four children; their eldest, Matt Preston, went on to became a television star in Australia. Jennifer loved sport and was a fan of Fulham FC, regularly attending matches.
In 2018, Jennifer was shortlisted by Hammersmith and Fulham council in their civic honours for a lifetime achievement award – she was the longest-serving school governor in the borough, working at Holman Hunt and Holy Cross primary schools from 1991 to 2017.
Antony died in 2004. Jennifer is survived by her children, Matt, Katie and me, and by five grandchildren.