Managing Cravings Live Call 4: Decide
Did your association and action ring true? It's time to decide…do you add it to your toolbox?
Below is the recording from the Live Call #4 on October 27th, 2022. Helpful slides and notes are included below the video!
Summary Notes:
Page 34-35 in the Workbook has space for notes!
We are continuing on with our acronym CAAD for managing cravings.
I mentioned on the call that we are "managing" lots of things. We manage our time (schedules), our homes, our money and even our body.
Last weekend I got distracted at a party and forgot to drink water or eat much food. I didn't feel great the next day and told my husband "I did a poor job of managing my food and water yesterday."
That is less of a negative statement about myself and more a comment on mismanaging. I can learn from mismanaging. There is nothing wrong with me as a person!
We are managing our cravings and we do that by building our toolbox.

Capture your cravings with detailed notes about the day and the surroundings.
Associations are connecting the dots about the cravings.
Action is the step you take to test if the association was true.
Decide is the final step – did the action help the craving? If so, add it to your toolbox. If not, try another action!
Watch the video or read the comments below on actions members have taken this month to better manage cravings!
Favorite things shared:
Kelly uses her fun stretchy bracelets to track her water. She starts with four one one wrist and moves it to the other wrist when she finishes her 17 ounce water bottle!
Michelle loves her wireless headphones to help get her excited for movement in her day
I shared my favorite Marshmallow Protein Hot Cocoa
Margaret shared her phone holds her favorite things – step tracker, photos of birds she found while walking, Pokemon Go
Watch the video for other ideas!
Action Members are Taking on Cravings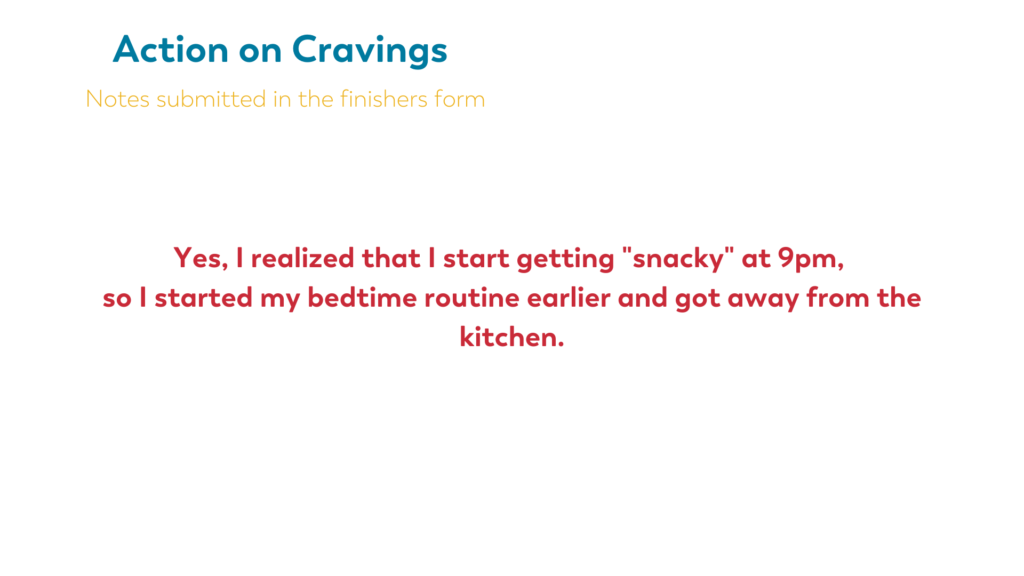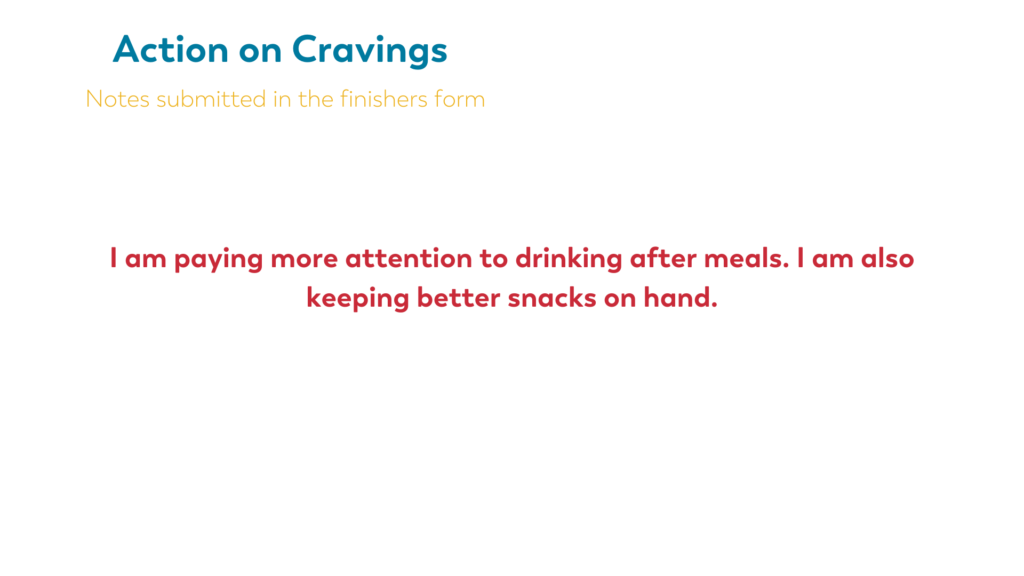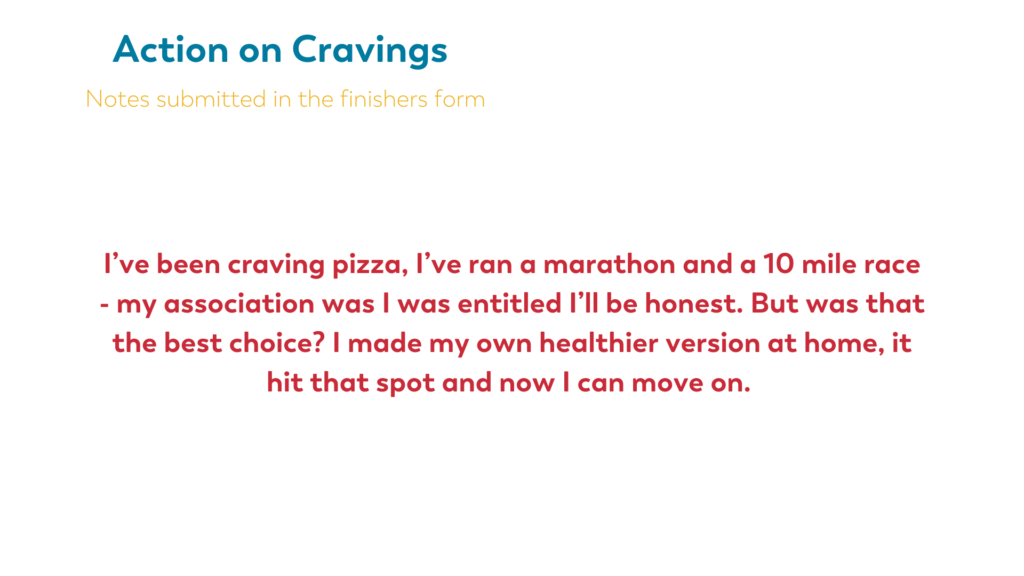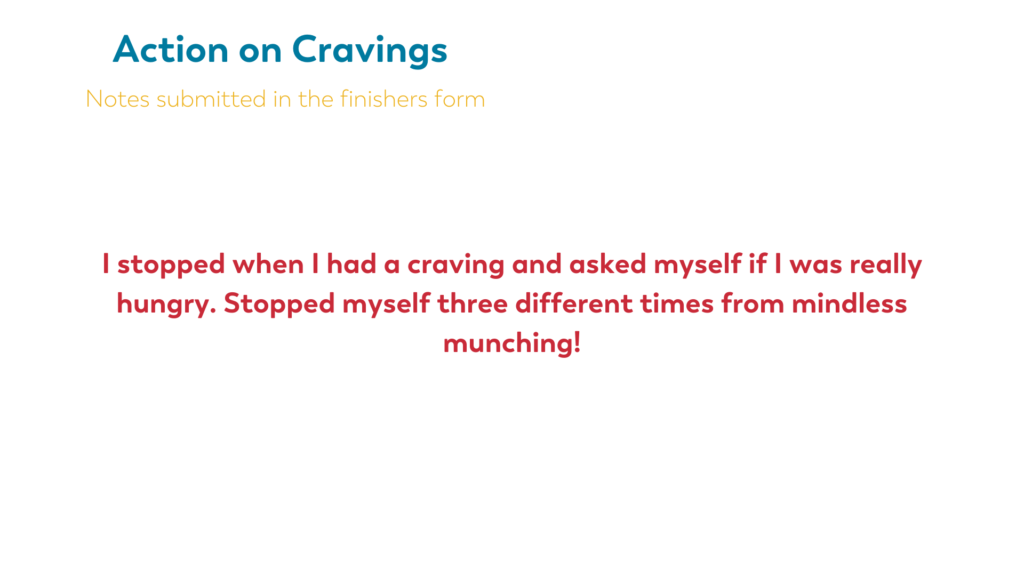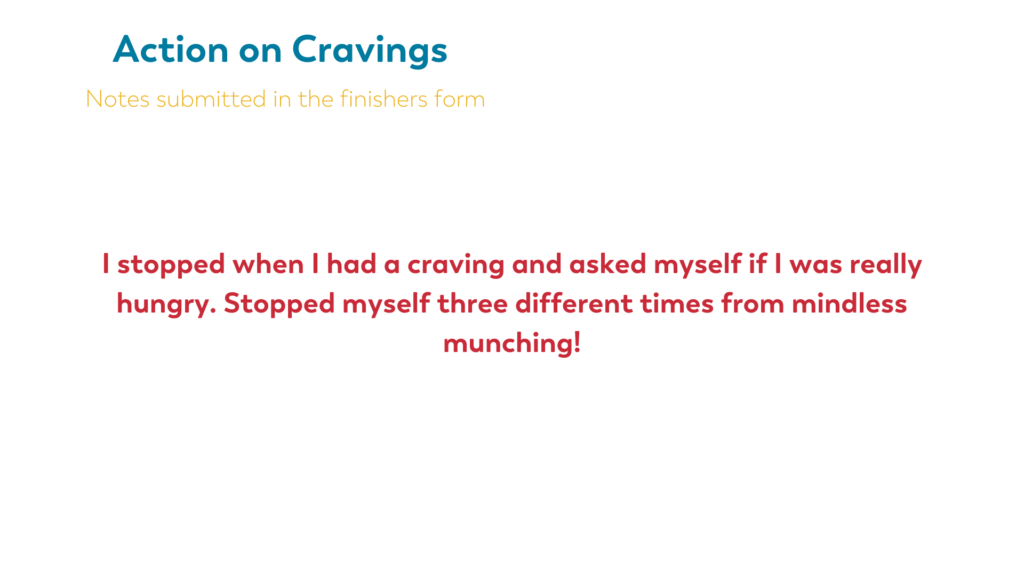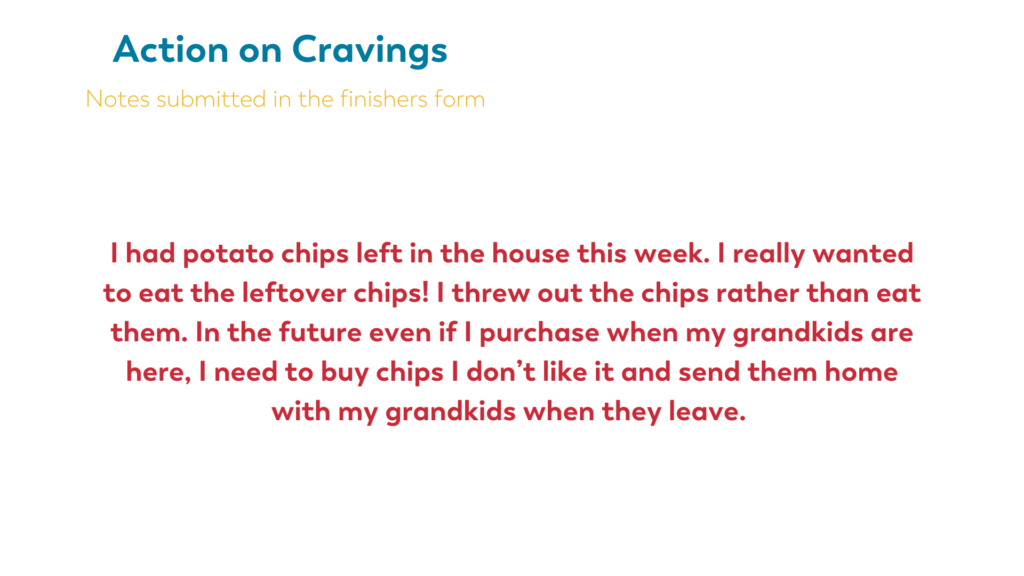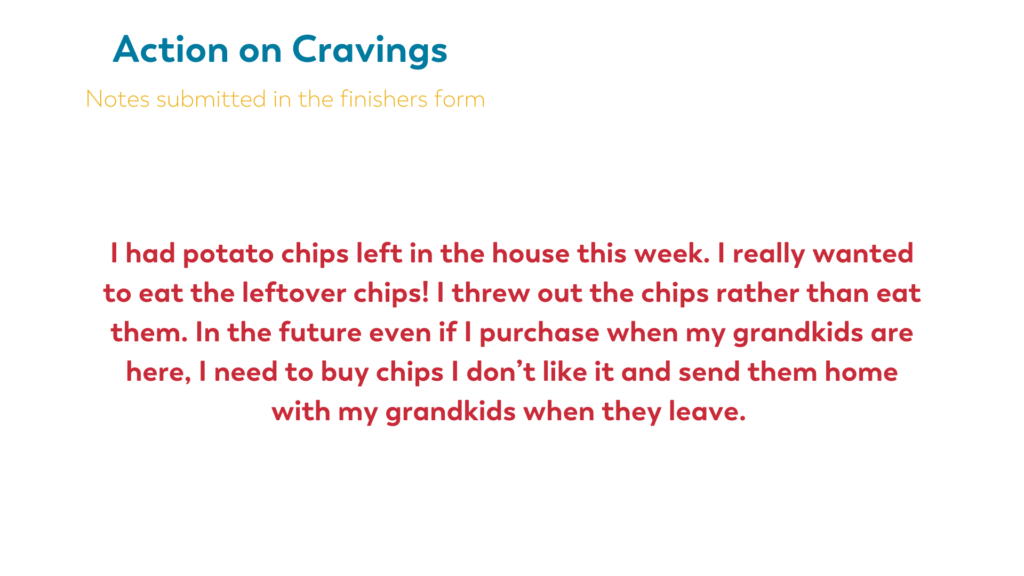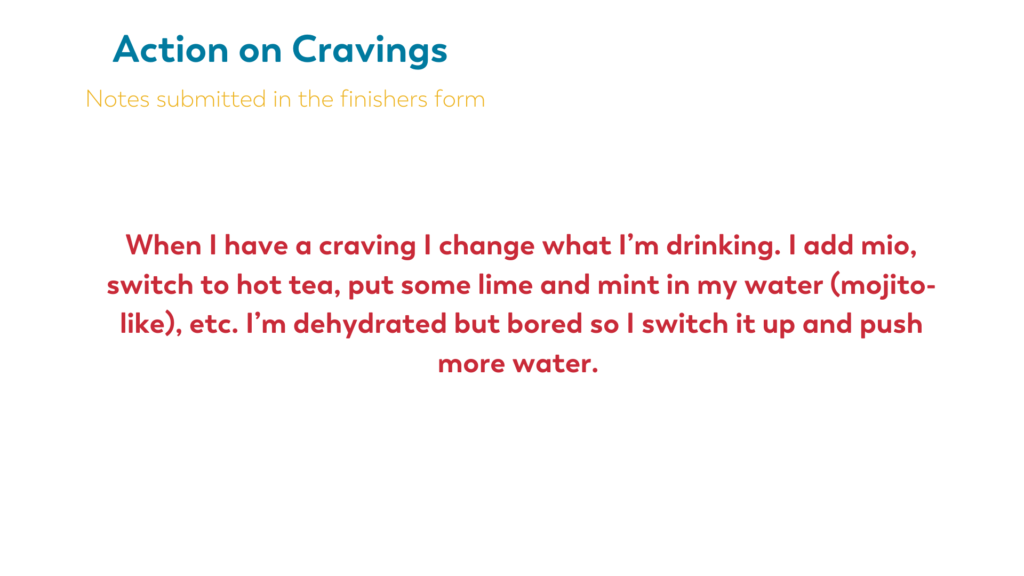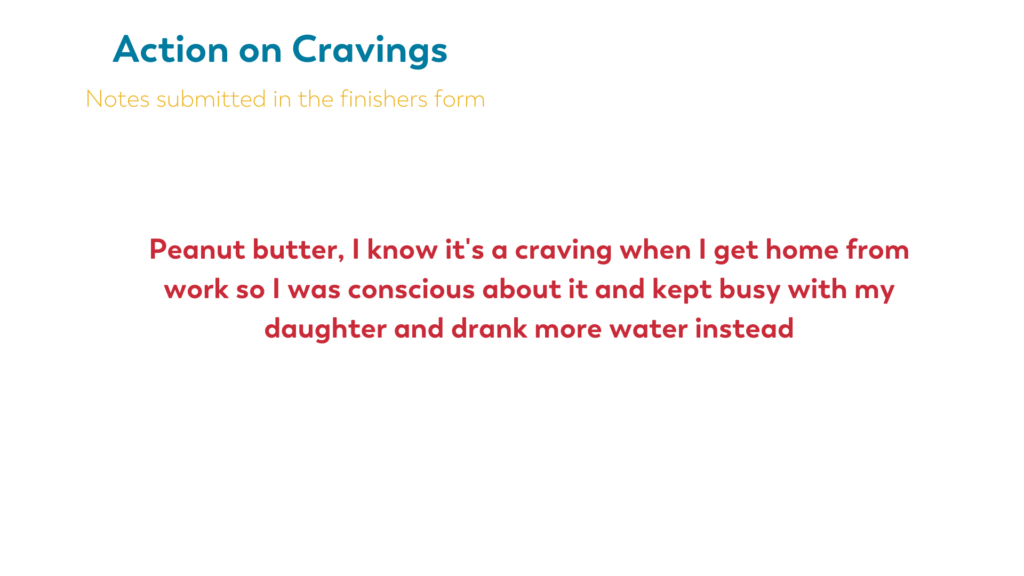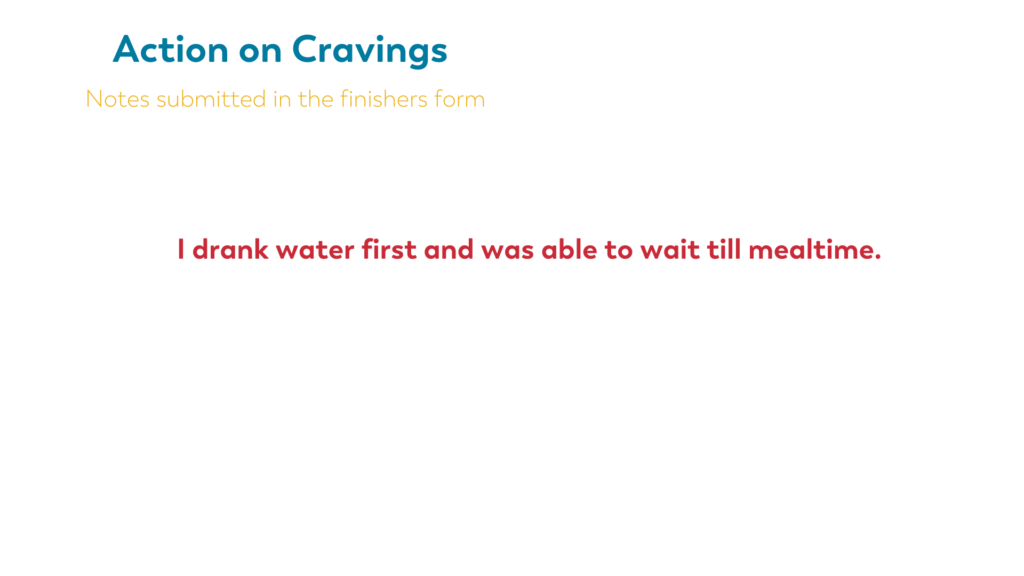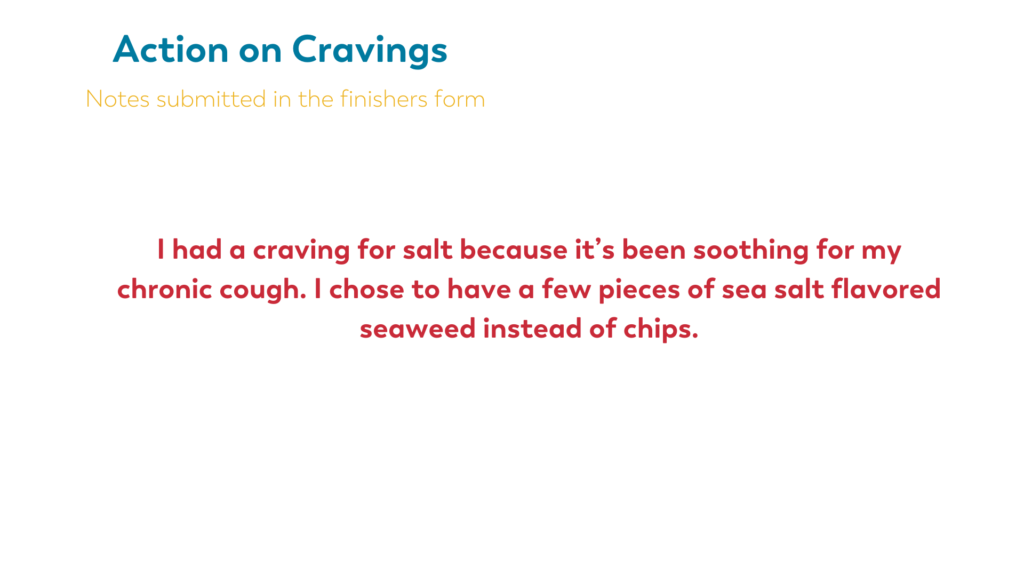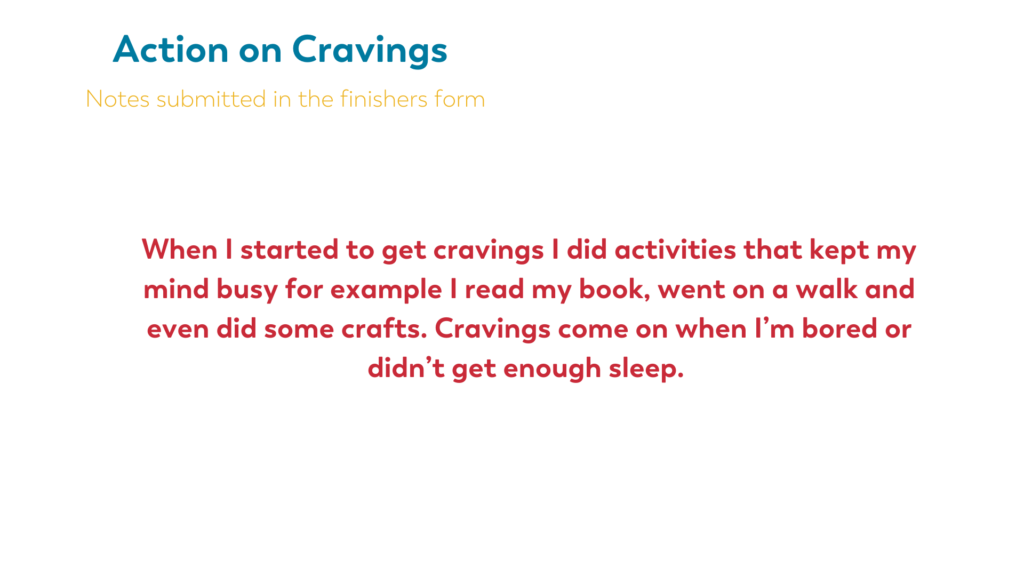 Steph 🙂
Click here to send an email with any questions!
The post Managing Cravings Live Call 4: Decide appeared first on .